Candy Cane Santa with tree- below SOLD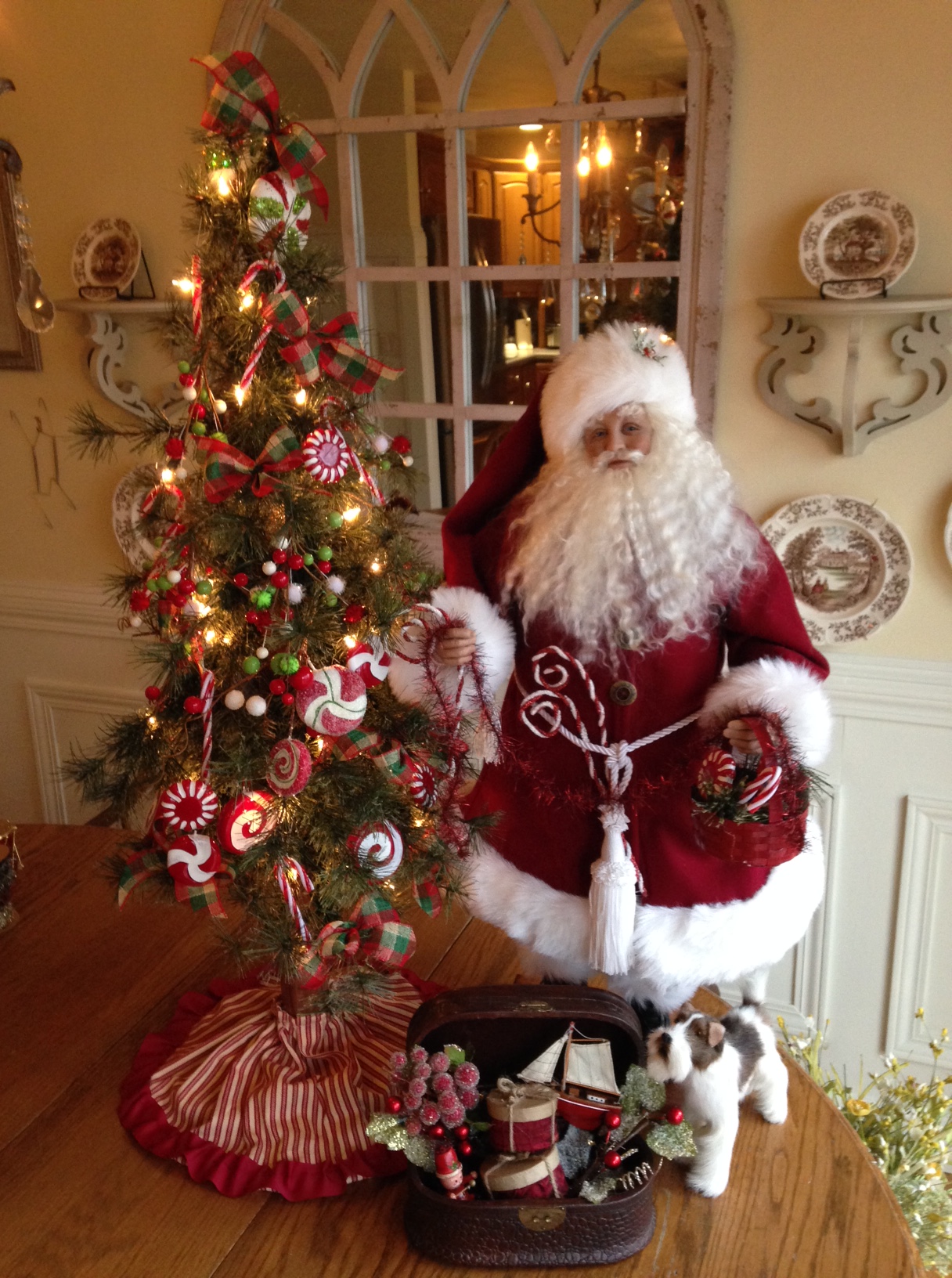 Life size Santa large 55" tall- below
"Rudy the red nosed Bear" SOLD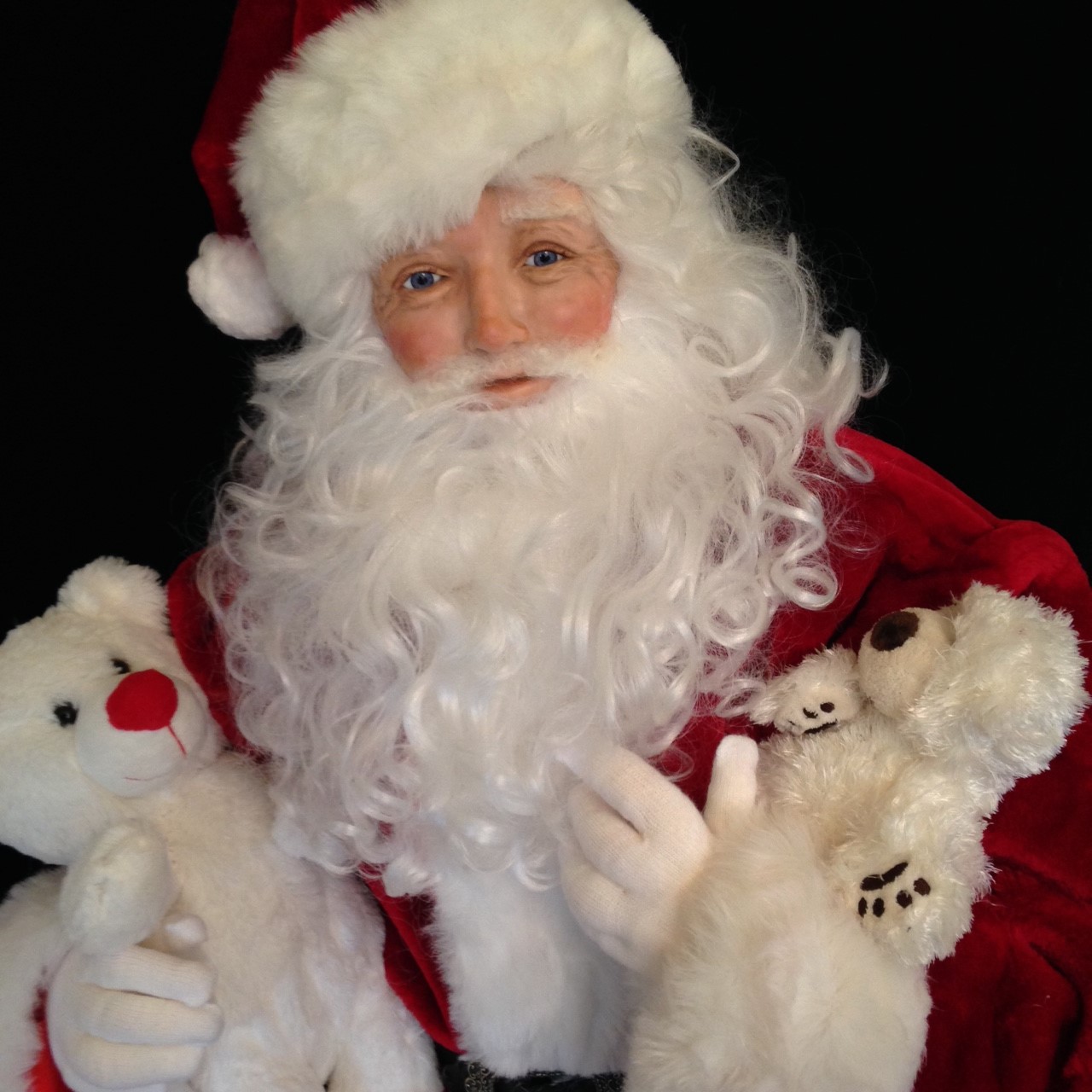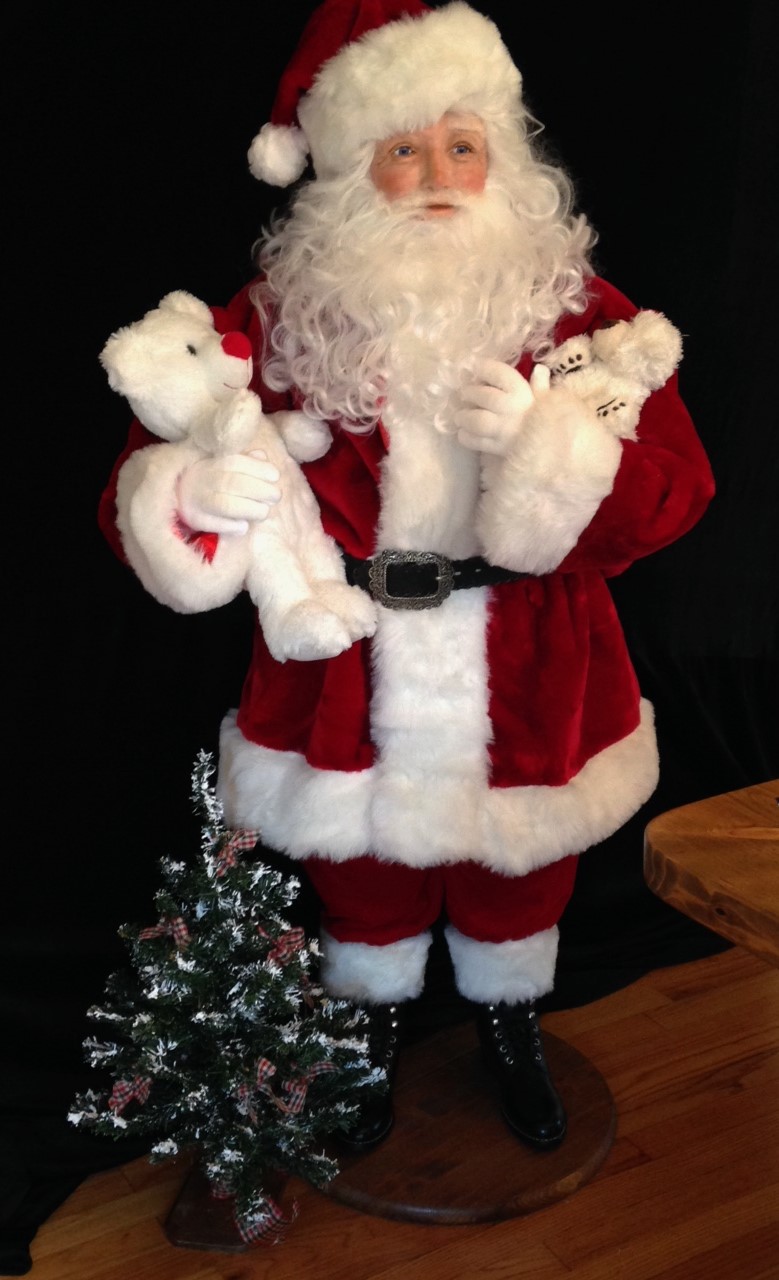 "Letter to Santa" Sold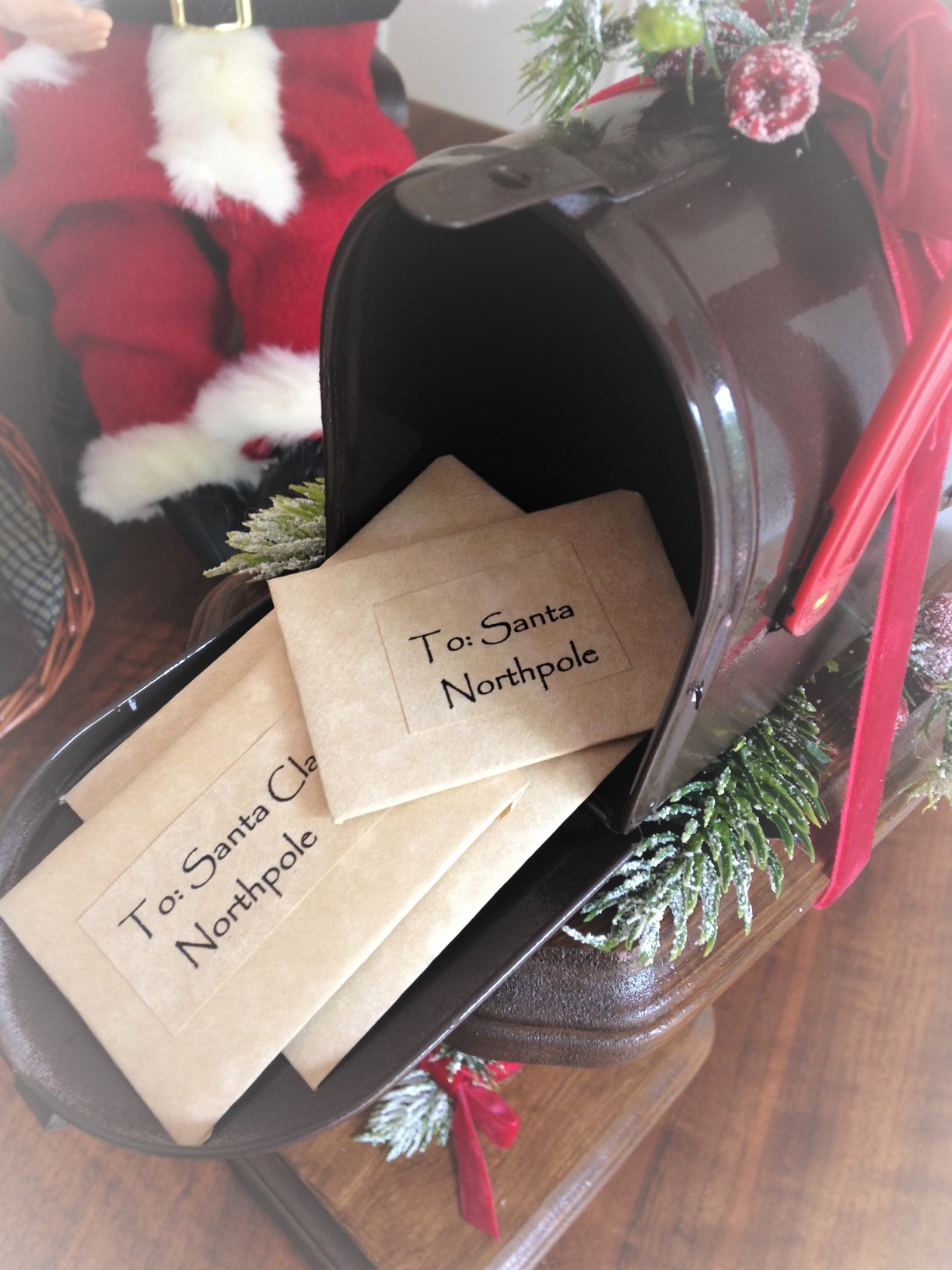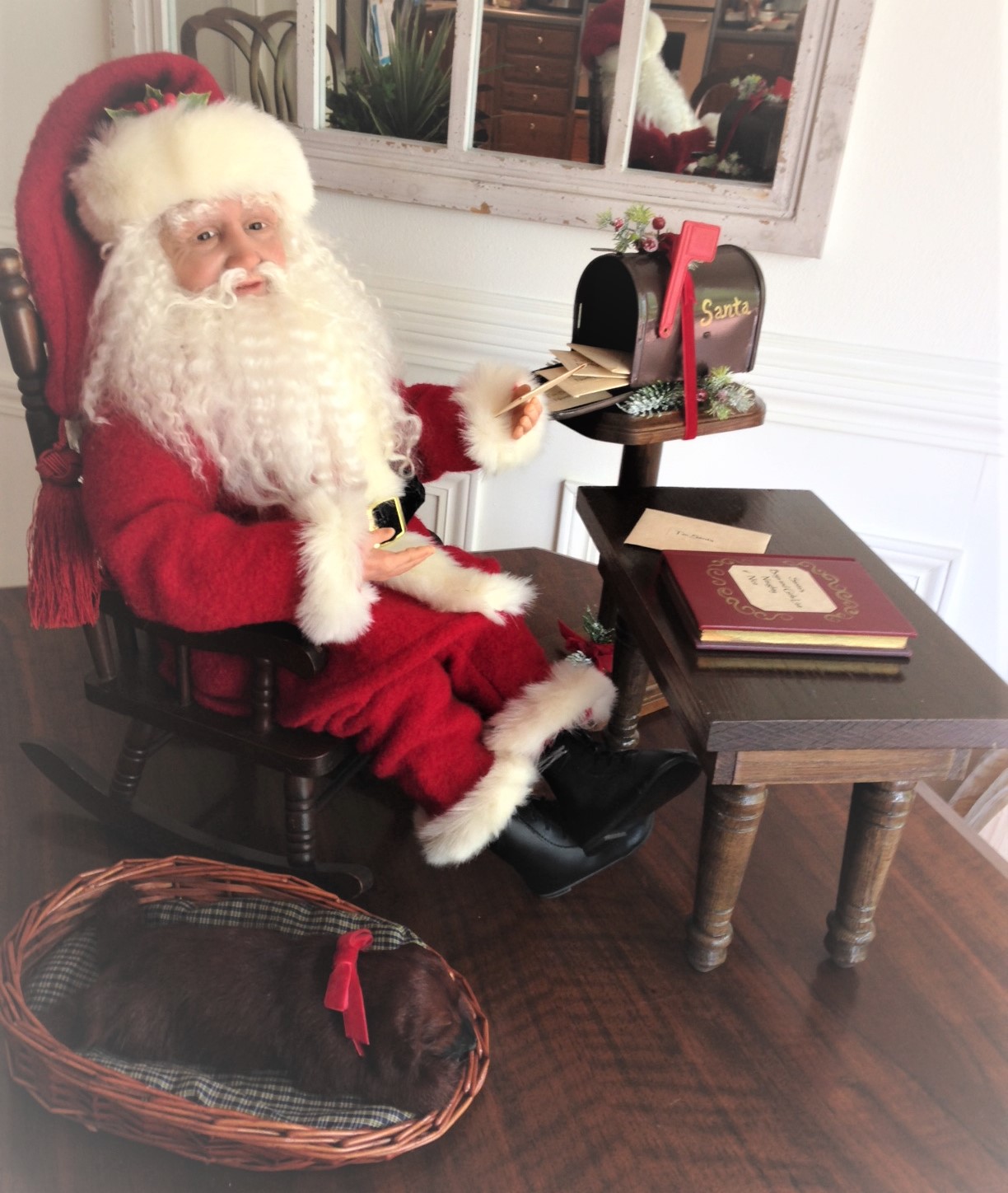 Life Size "Old World Father Christmas" Below Sold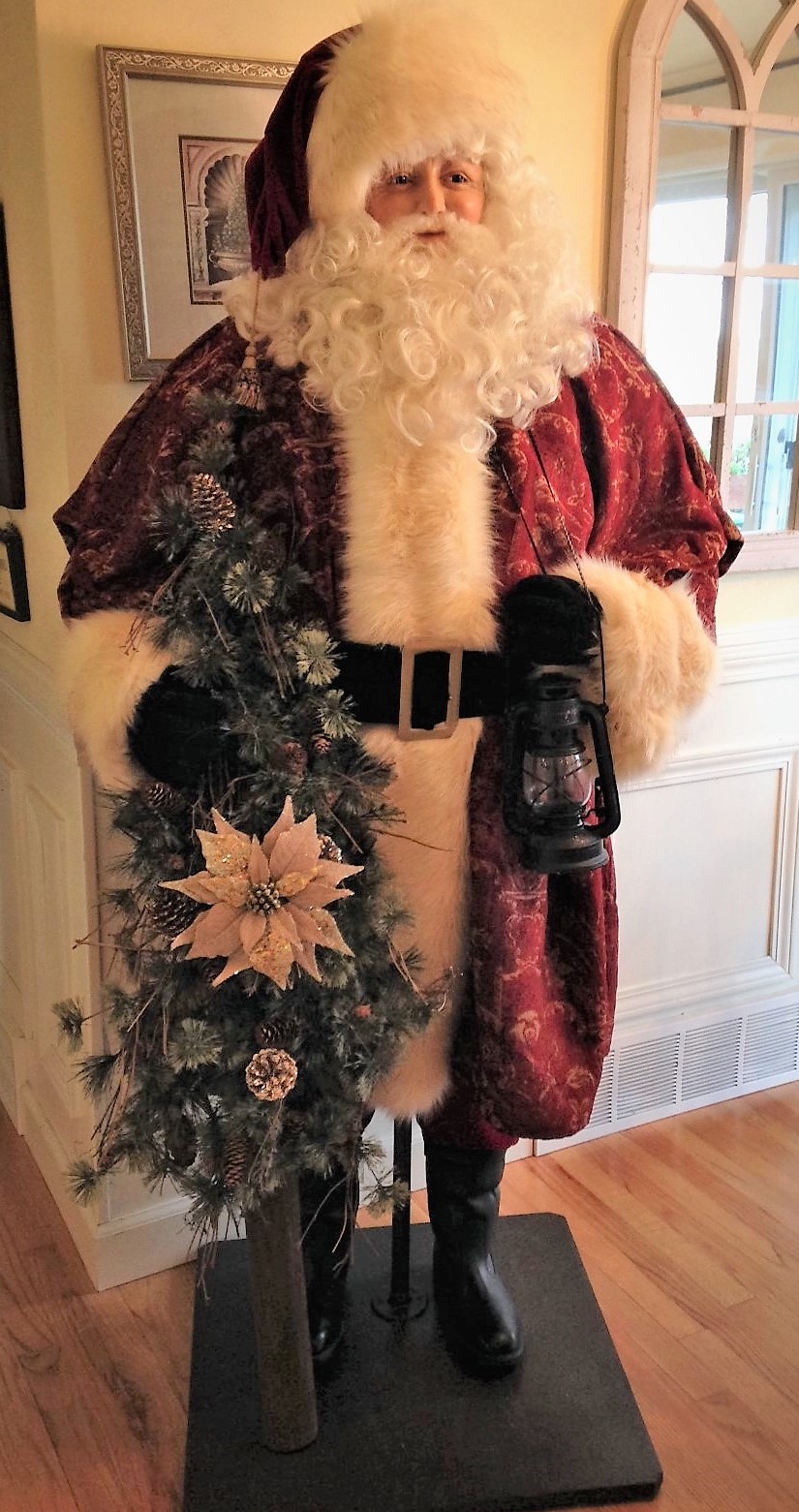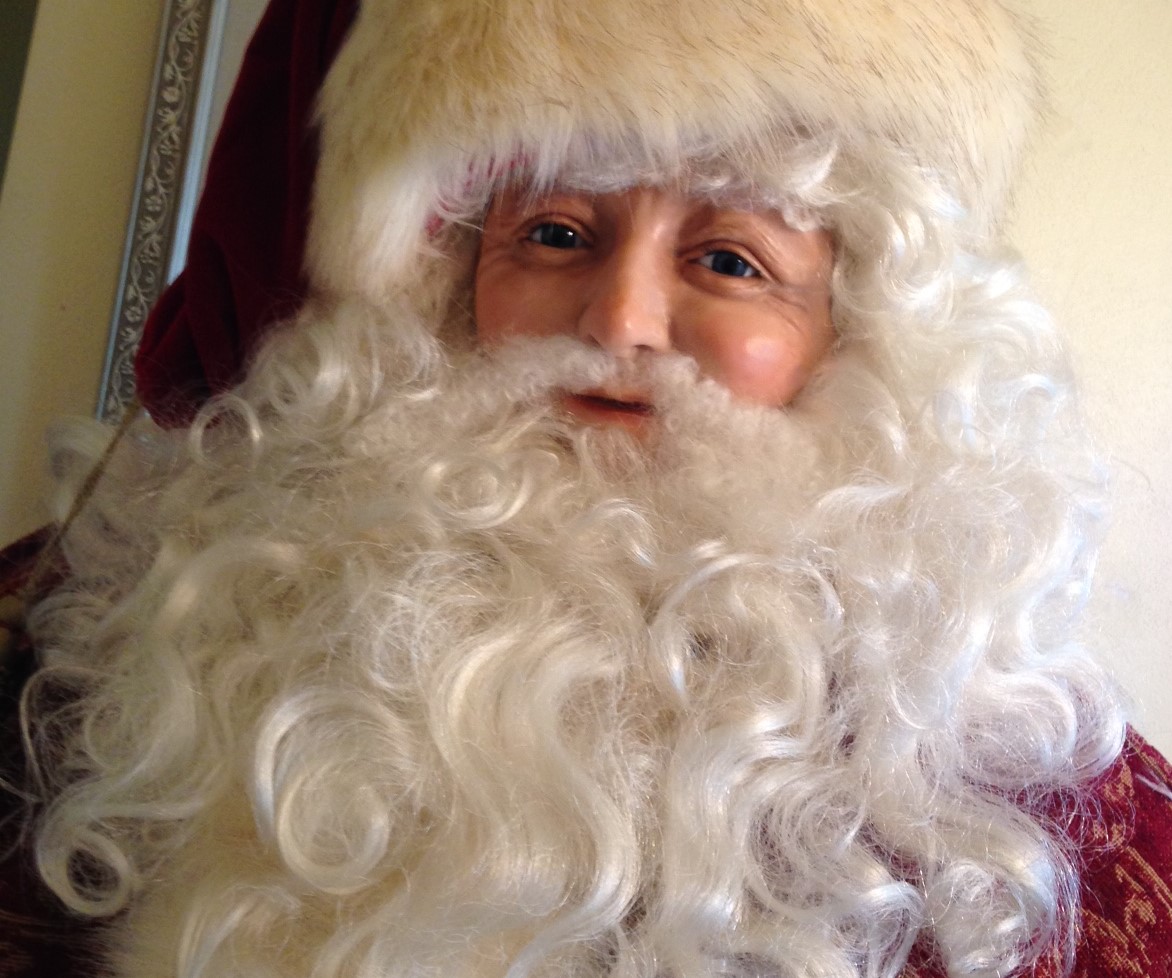 "Cold hands, Warm Heart" 48" Santa Sold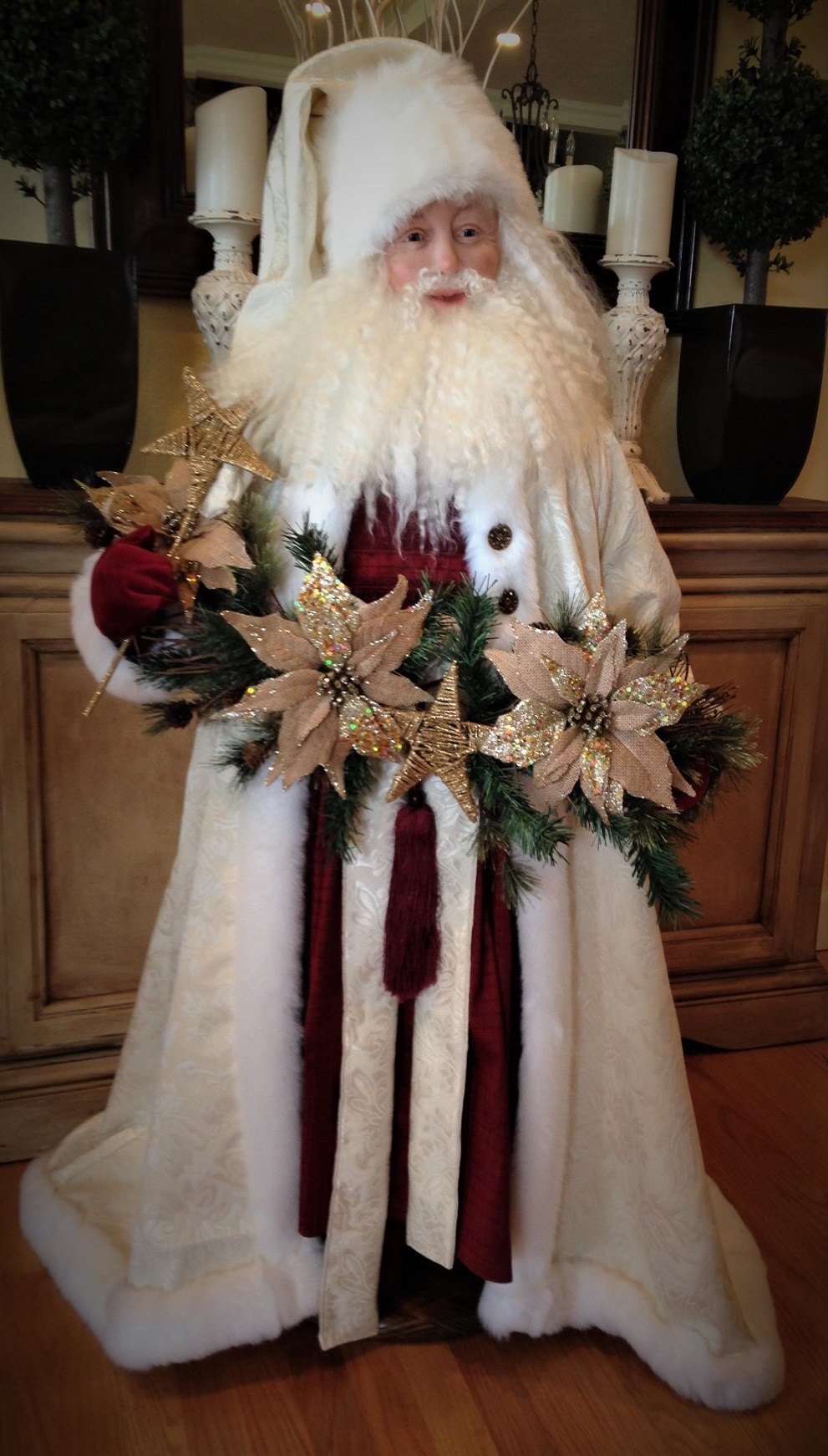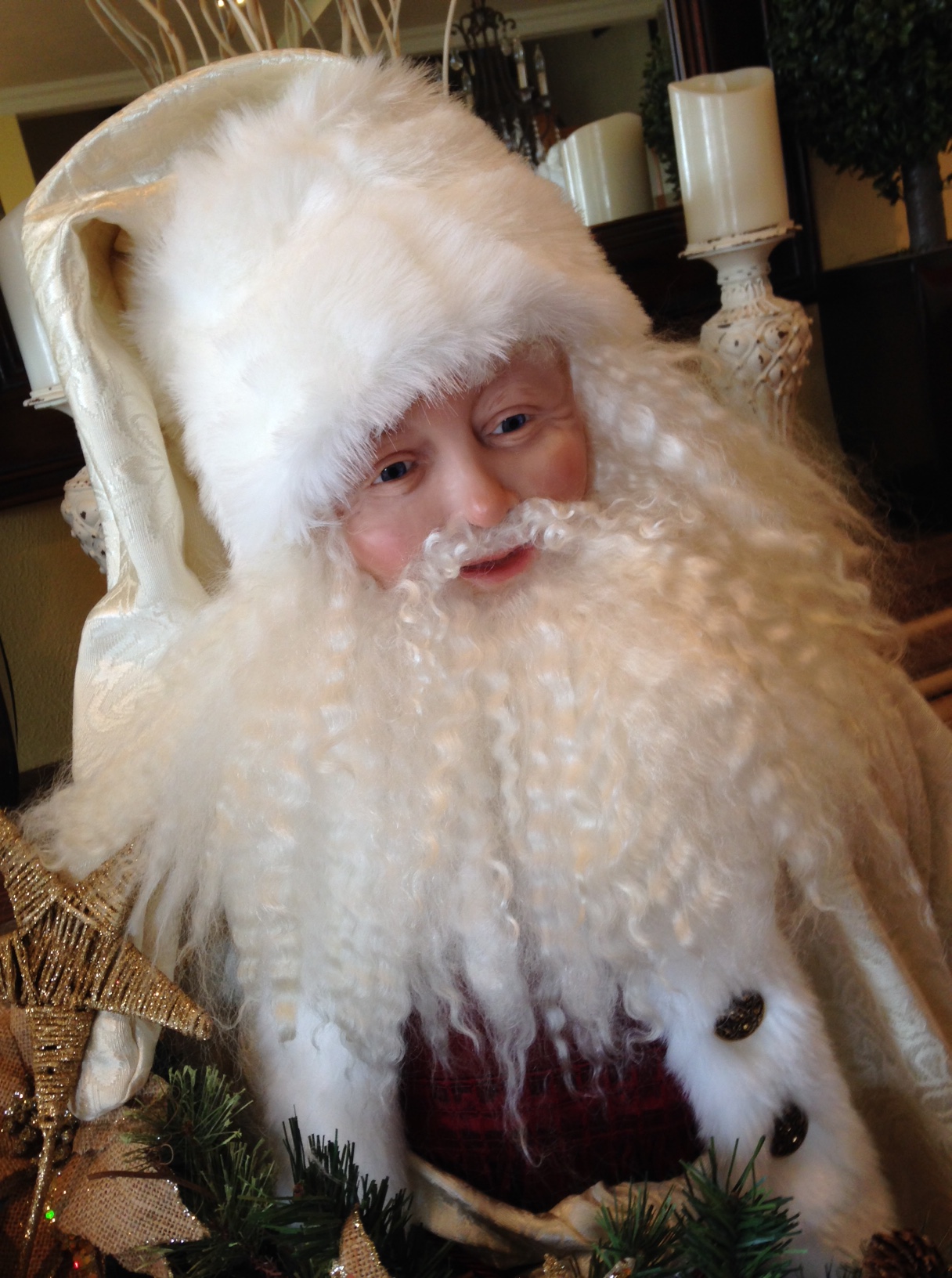 "Love" the greatest gift of all Santa Sold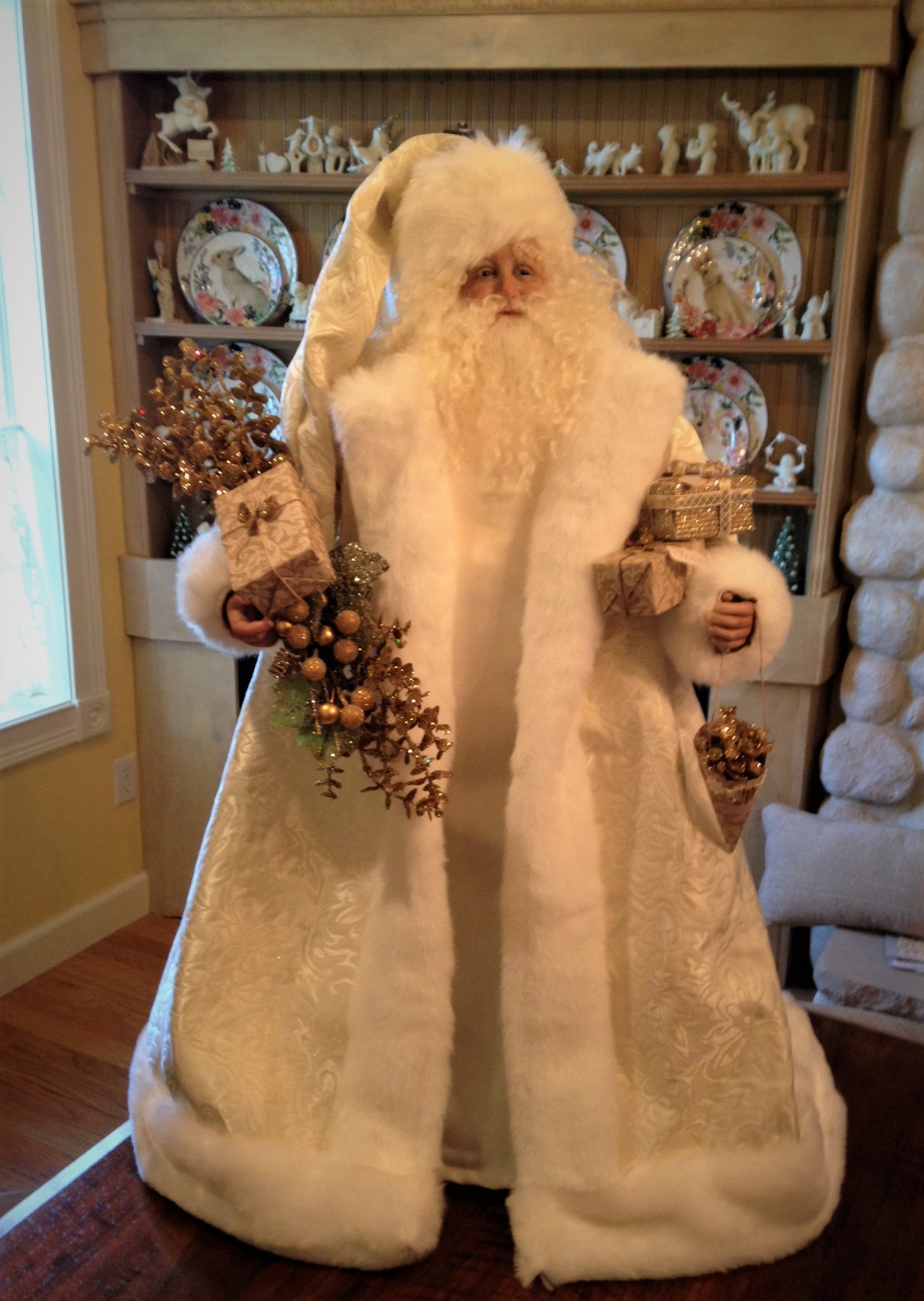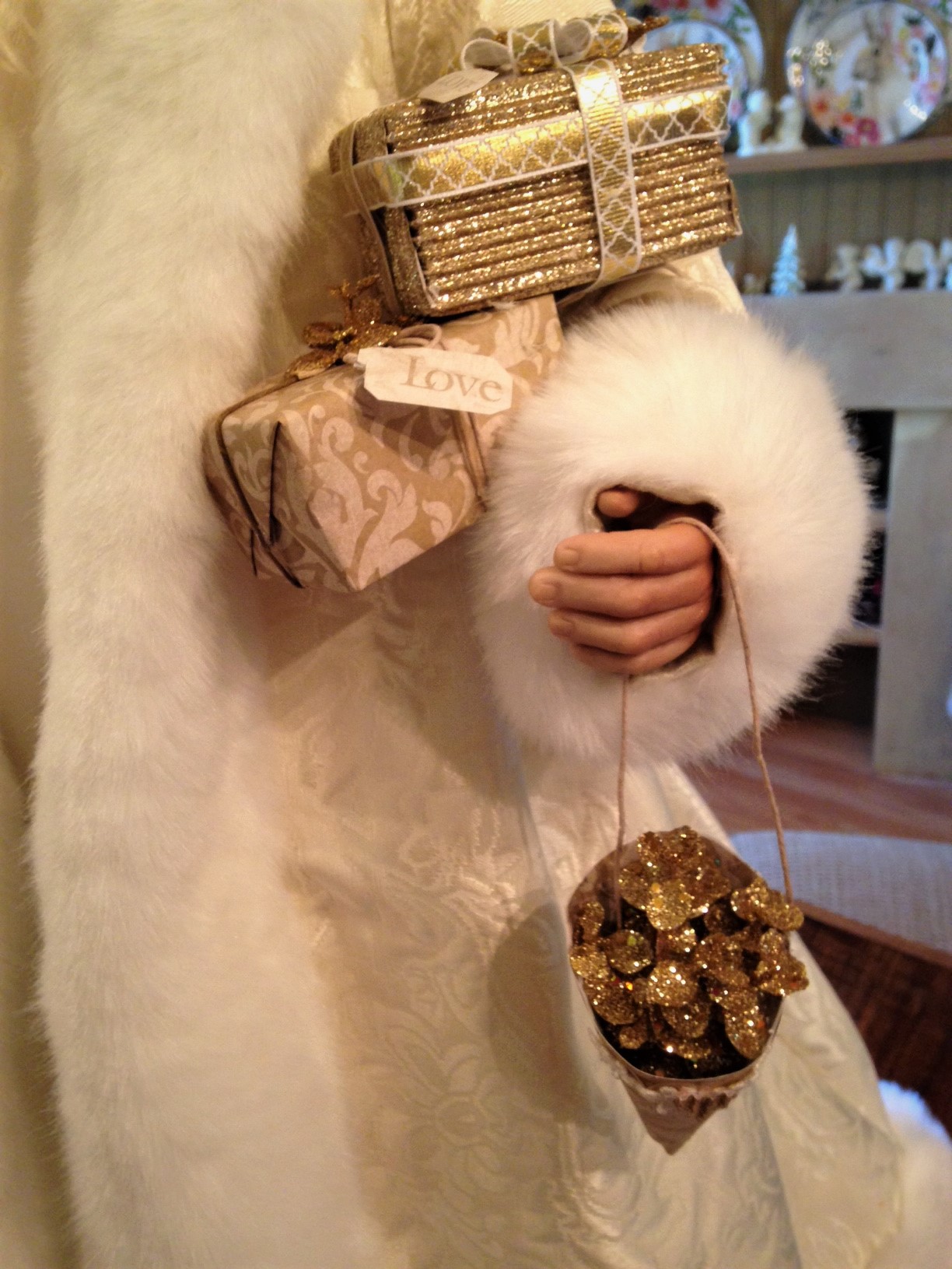 Mr. and Mrs. SOLD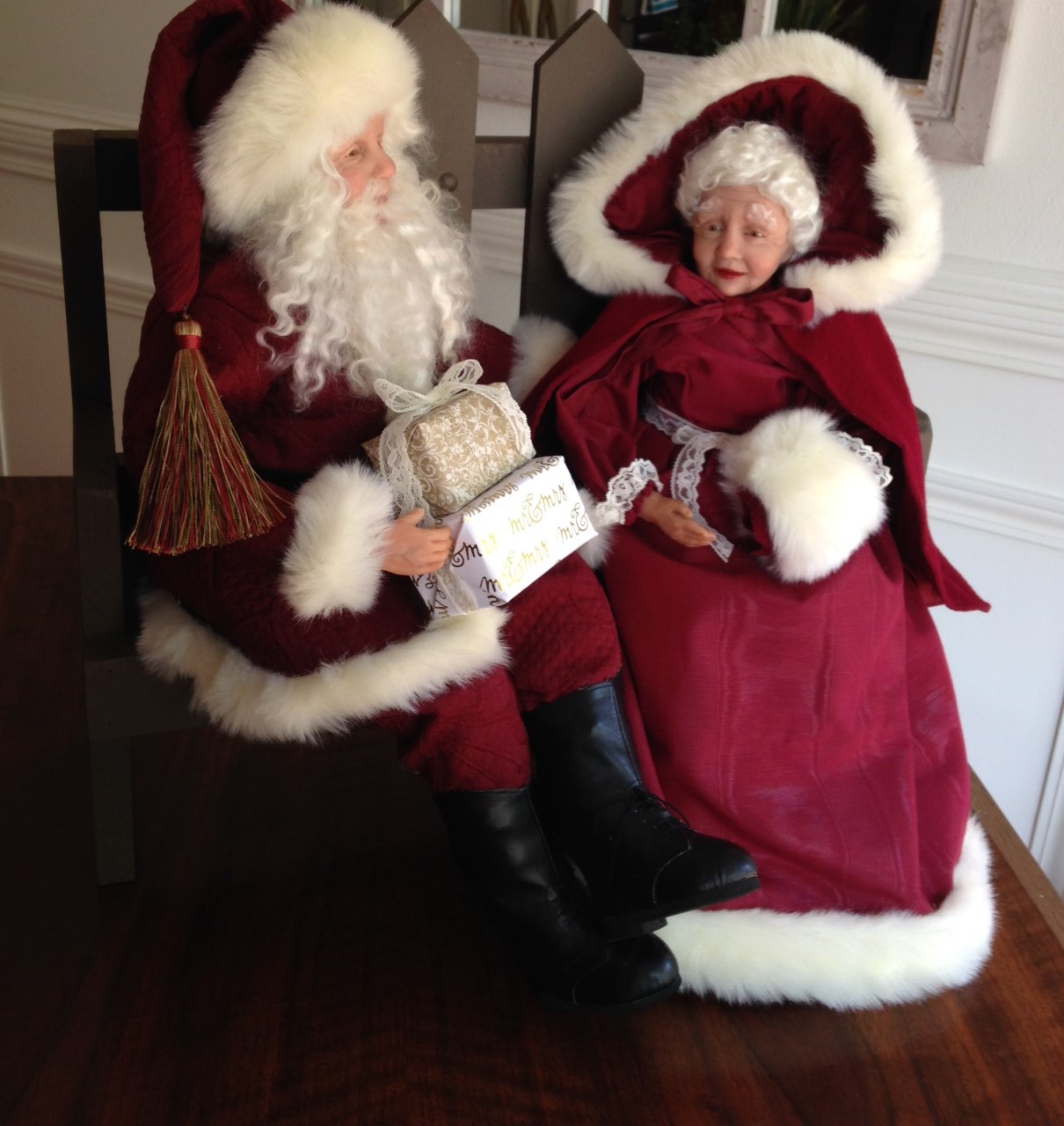 "Santa's little buddy" Sold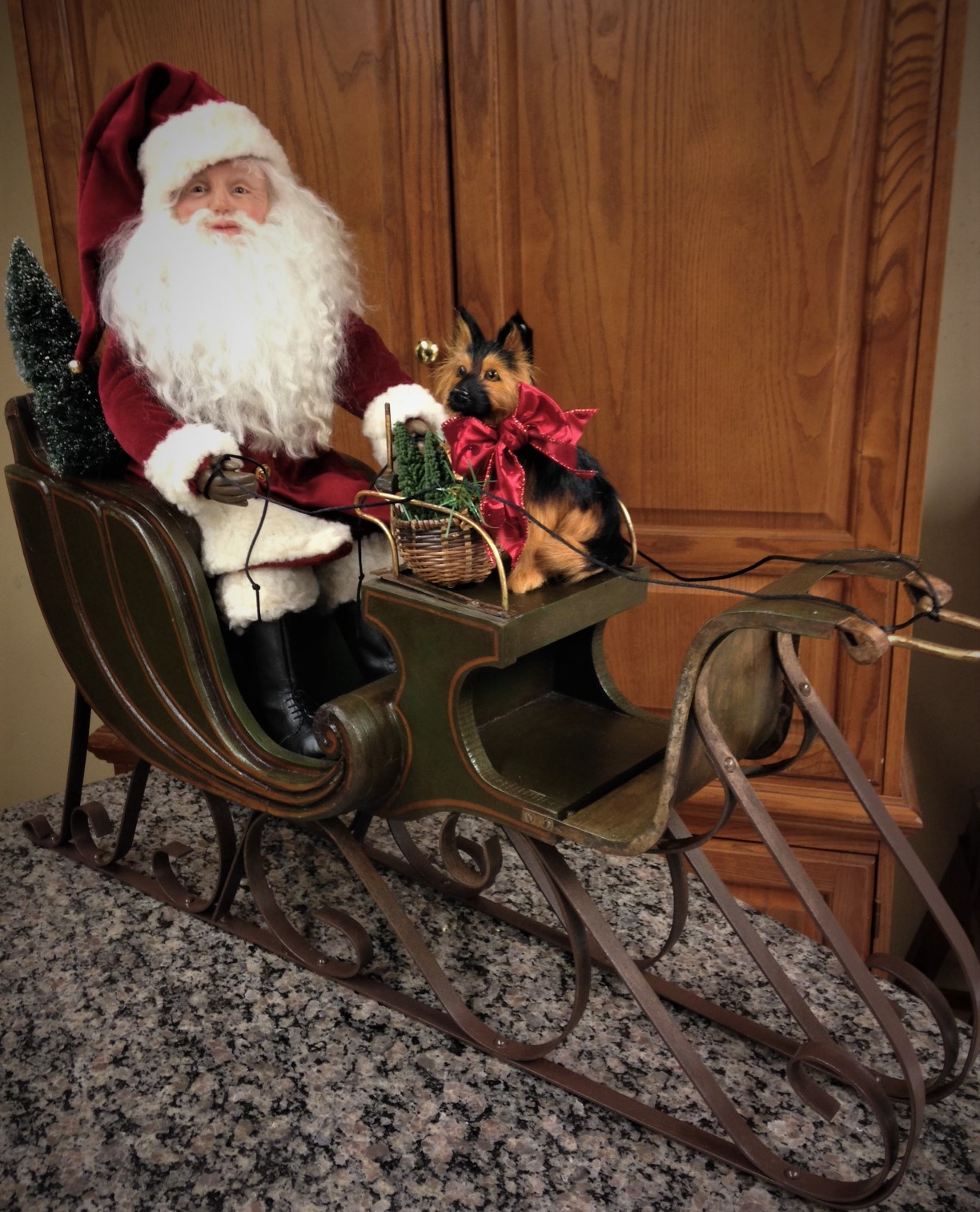 "Sleigh Bells Ring" Santa in antique sleigh Sold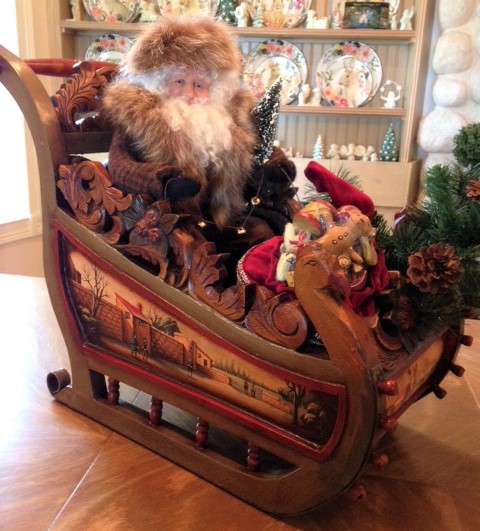 "Christmas Carolers" large set SOLD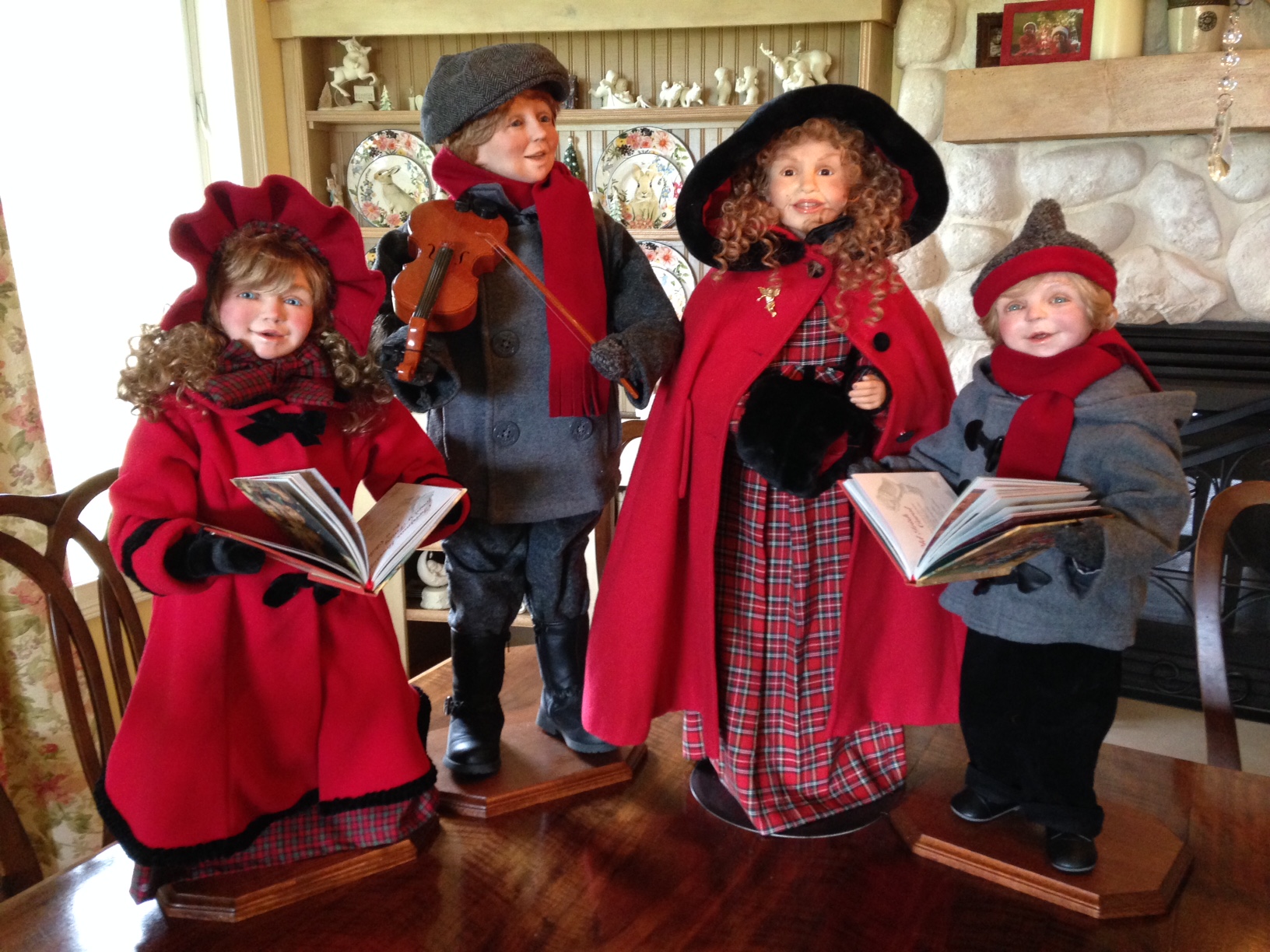 Christmas Blessings 20" Santa, Angel and Donkey (below) scene SOLD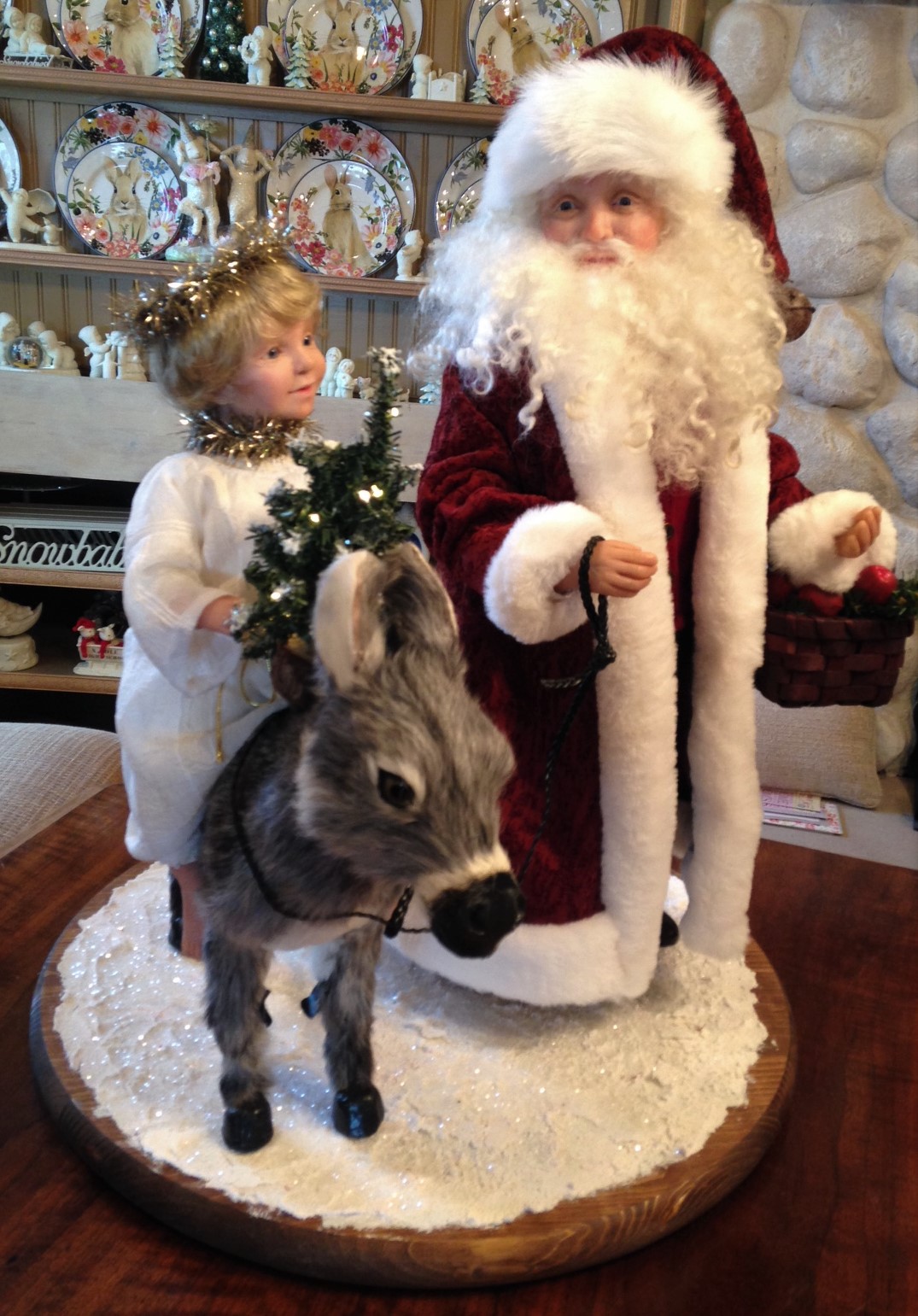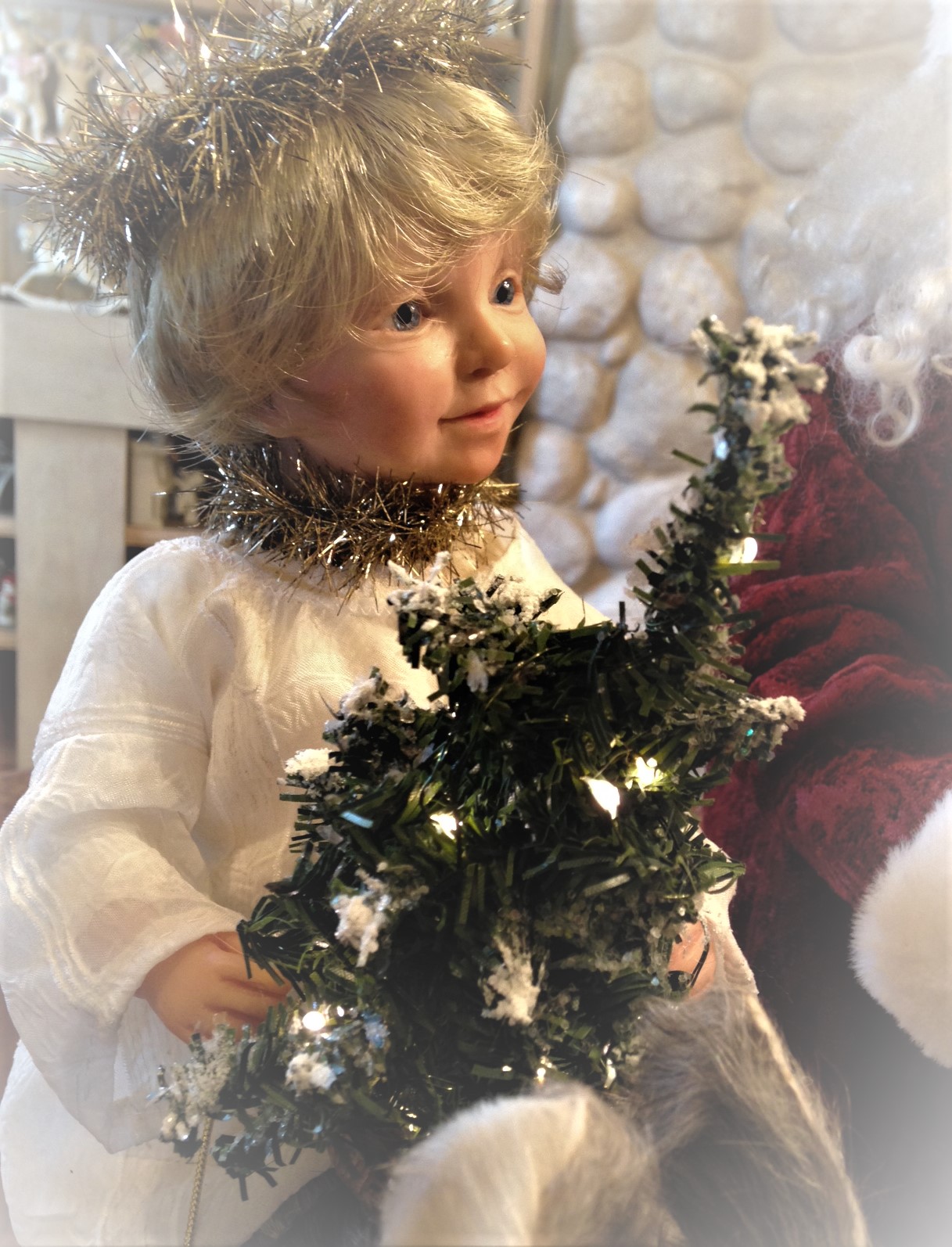 This Santa is around 30" tall, has red wool pants and hooded coat trimmed in bor, black boots
He holds a wicker basket of apples and a small vintage style bottle brush tree.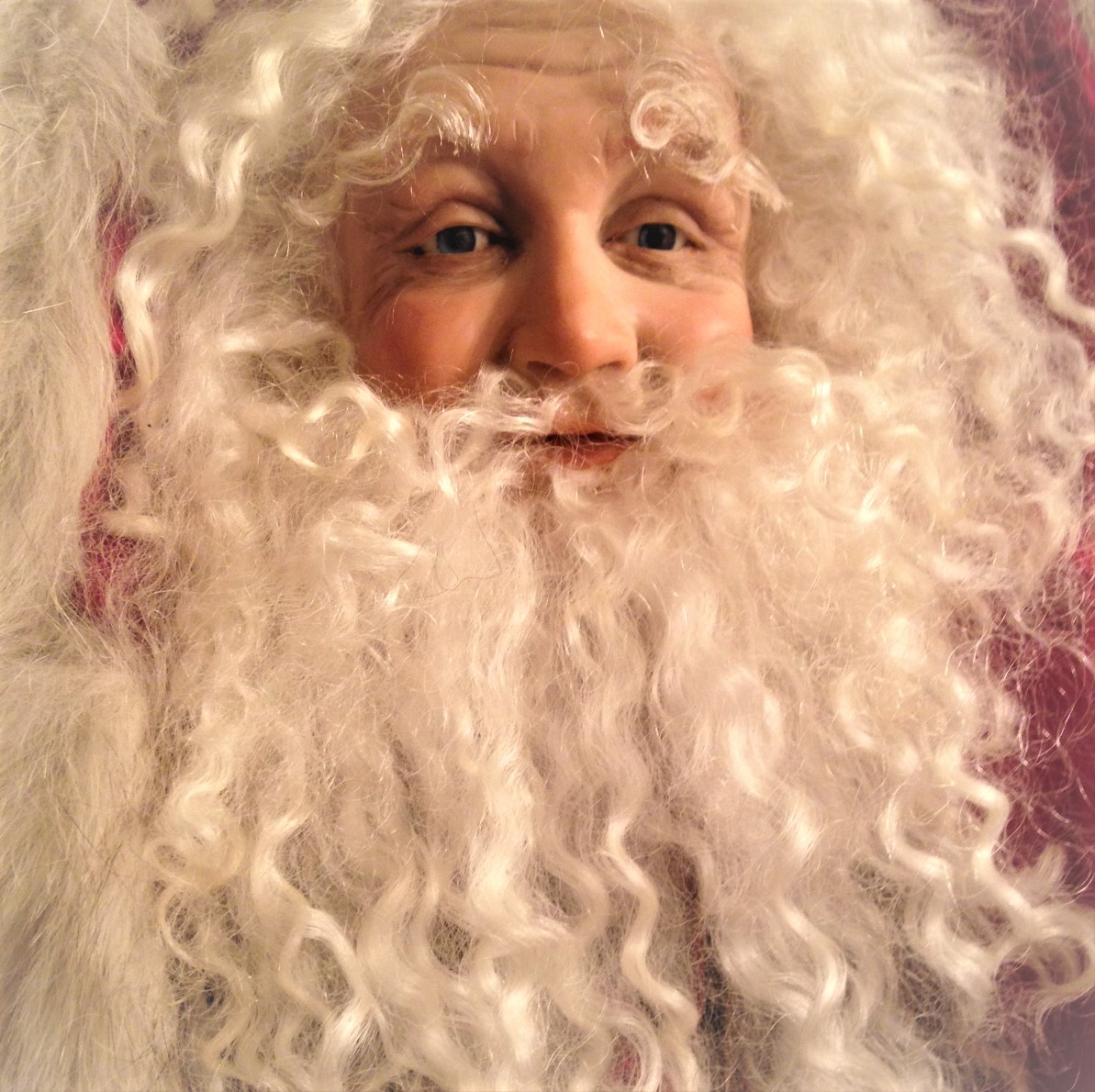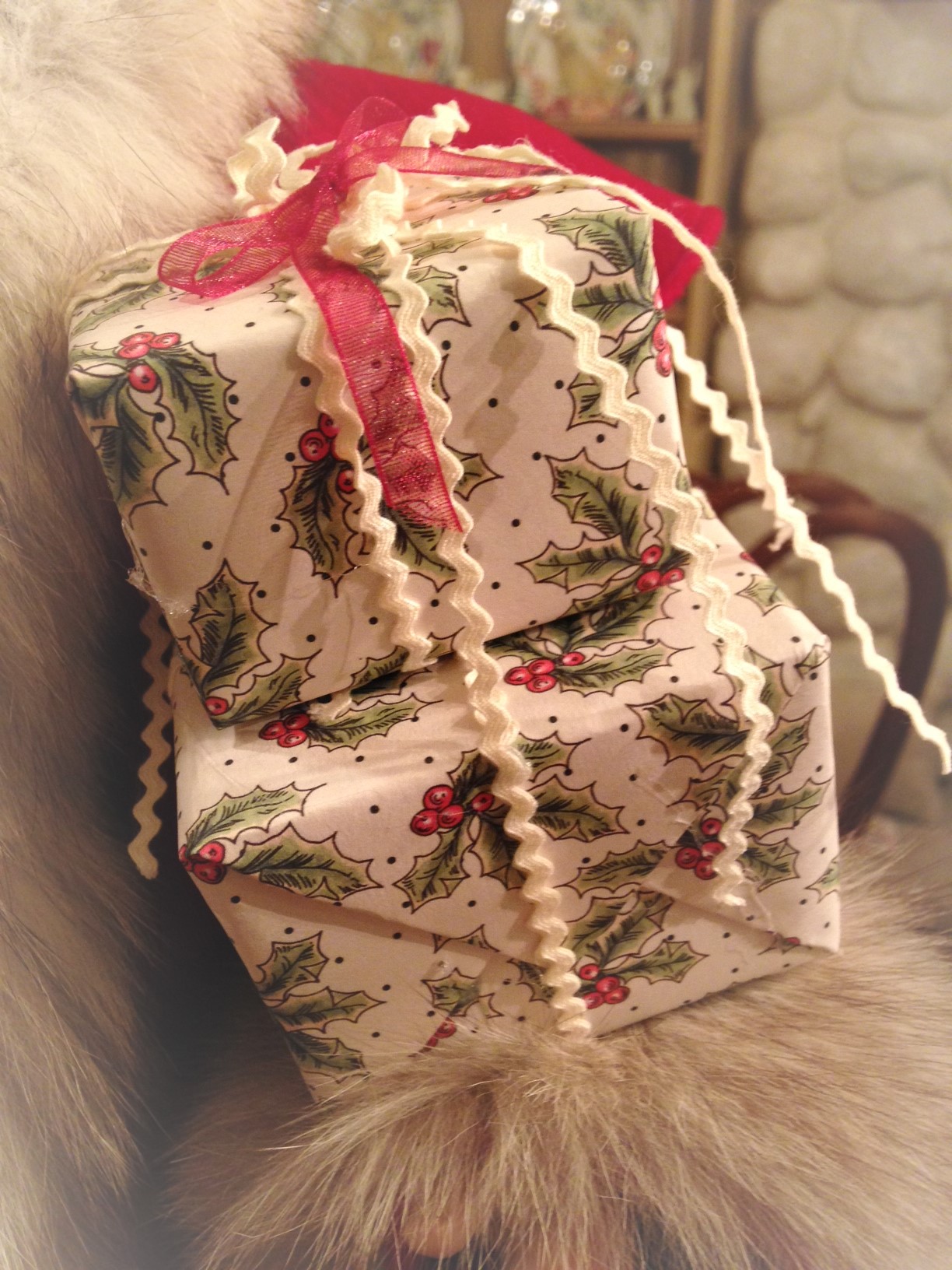 "Special Delivery" Sold
please be patient for pictures to load
This Large 34" One-of-a-kind Santa has a gentle expression. His head starts out as a ball of tinfoil then prosculpt polymer clay is applied to the foil head handsculpting the facial features. Hands are done the same using a handmade wire armature inside the clay. I use NO molds for any part and NO patterns for their clothing. His green eyes are glass, and he has a angora mohair beard & hair. Santa is dressed in a deep red coat trimmed in brown &tan tipped Fox fur. His pants and hat are done in a deep red tapestry fabric. Hat is also trimmed with the Fox fur. Santa wears brown boots. Accessories include his antique oak rocker with wicker seat 23" high x 12" x 14" seat 20" runners. His feet rest on a handmade foot rest upholstered in red faux suede. Santa holds a medium brown Boyds bear, antique style doll, and name list. If you want a personalized list, please let me know the names you would like on the list.
"Christmas Dreams" sold
This One of a kind Father Christmas is approx. 25" tall. His head and hands are hand-sculpted using prosculpt polymer clay. This Santa has very kind blue eyes (made of fade resistant glass). His beard & hair is made of white angora mohair. Santa is wearing a long white brocade coat with hood in a beautiful fabric in a white scroll pattern all trimmed with a off-white faux fur. His under-dress is done in white satin fabric with a small imported lace applicate from England at his waist. This Santa has no pants or feet, but a long under-dress. His accessories include a spray of gold leaves and apple with long white/gold edged bow, he also holds a gold star ornament with small gift wrapped in gold paper.
"Ten Minute Break" sold
This One-of-a-kind Santa is approx. 27"tall if standing. His wooden sled is approx. 21" L. x 14" w. Santa's head, & hands are handsculpted using prosculpt polymer clay. He has glass eyes and angora mohair that has been curled. He has a beautiful wedge-wood blue 100% bulk knit sweater. Coat and hat are trimmed with ivory faux fur. Santa has his blue jeans on and wears fur trimmed hand-made off-white leather boots. Accessories include his wood & metal sled and ivory teddy bear. Santa is still a child at heart and is taking a break from the hectic Christmas rush!
"Teddy Bear Repear" sold
"Jingle Bells" Sold
This Ethnic Santa is One of a kind and stands 24" tall.
<span class=%2