New~ Storybook Dolls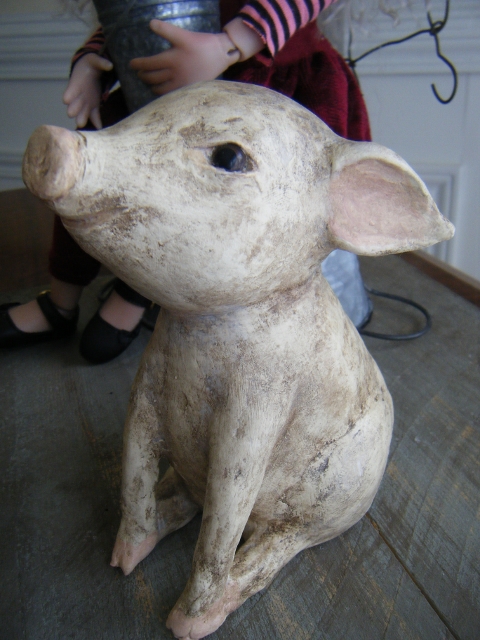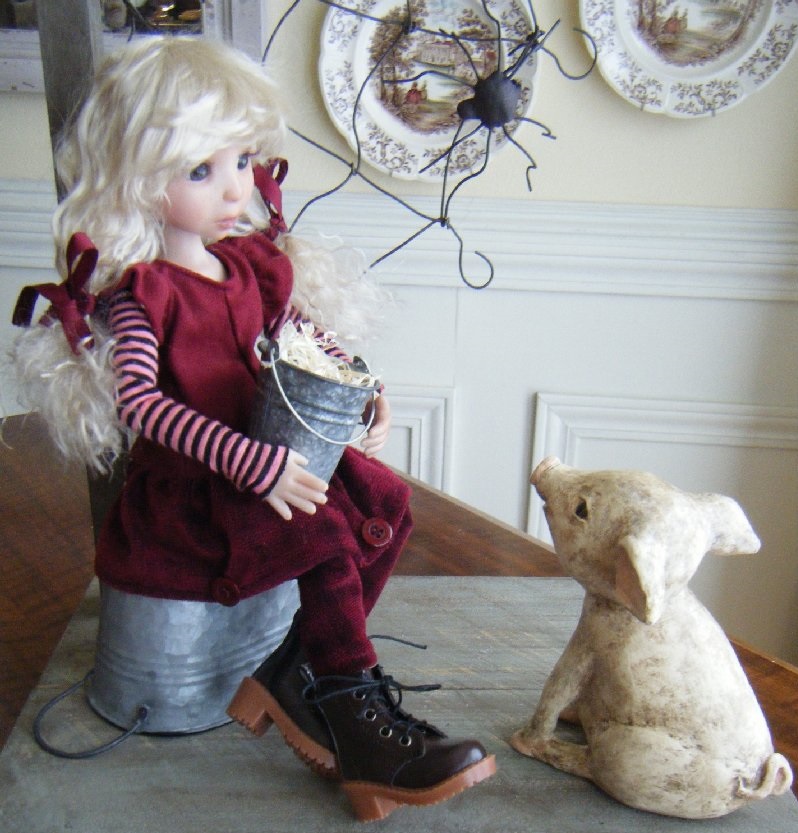 New Goldilocks and Three bears- "Somebody has been lying in my bed... and still is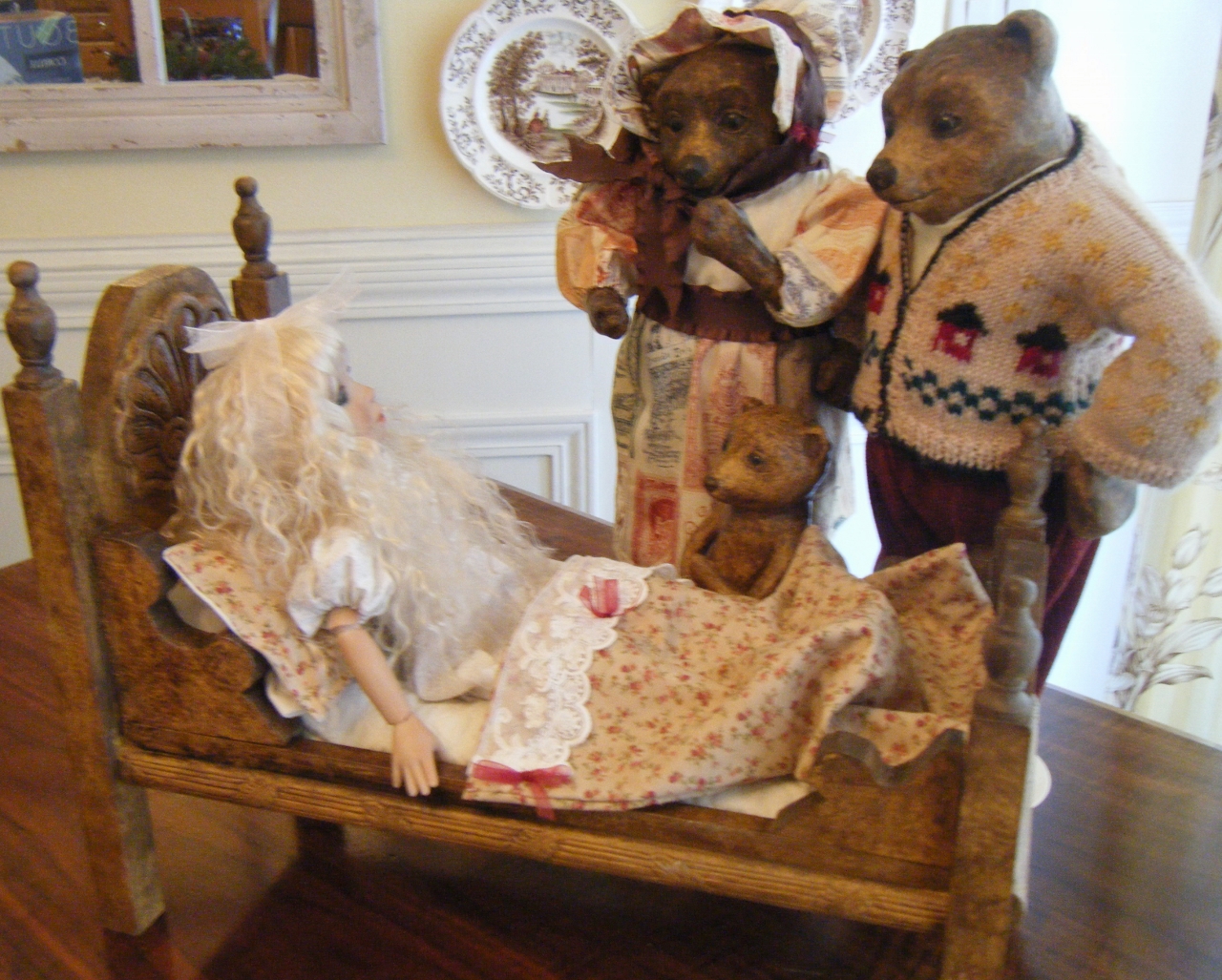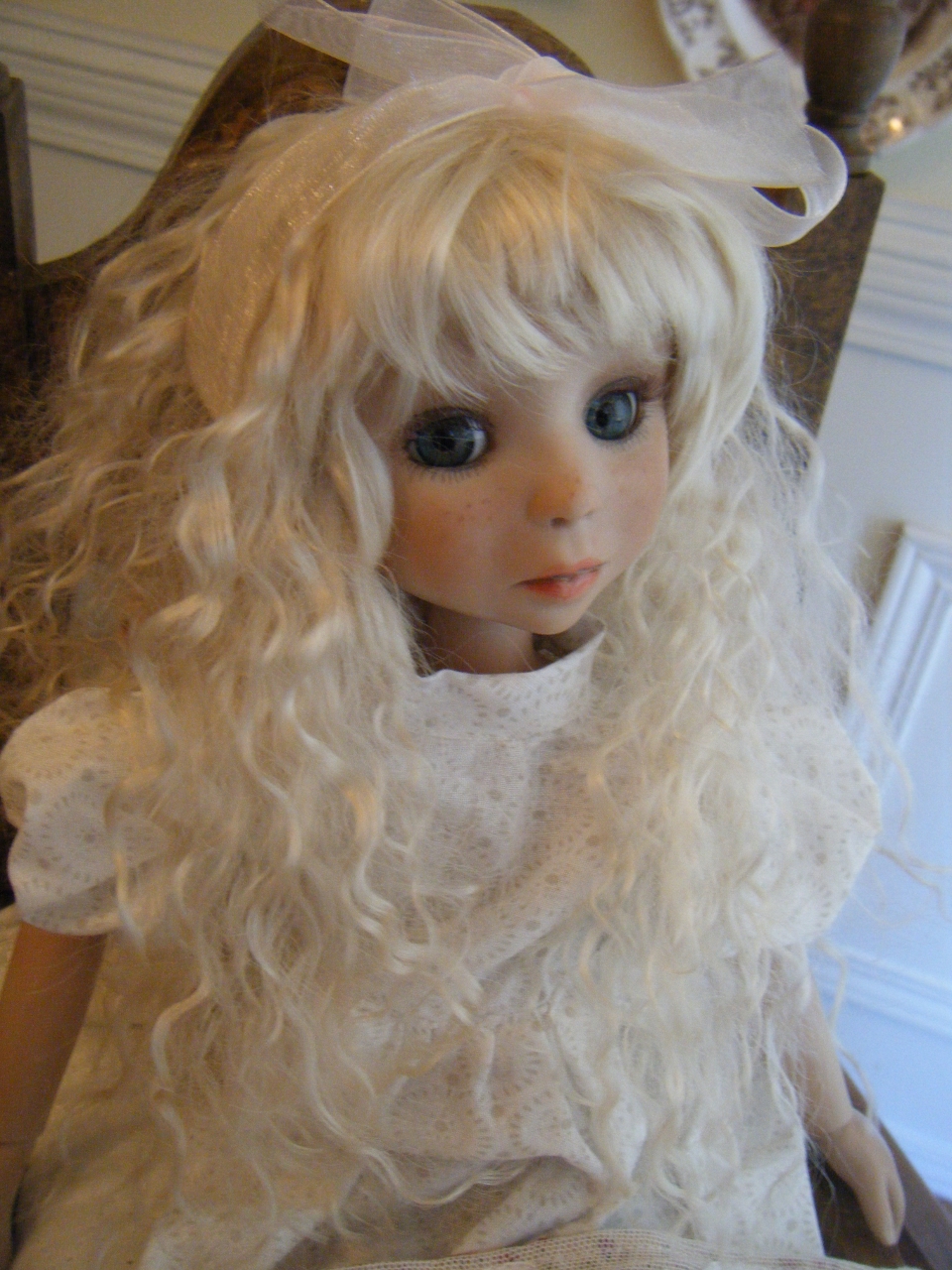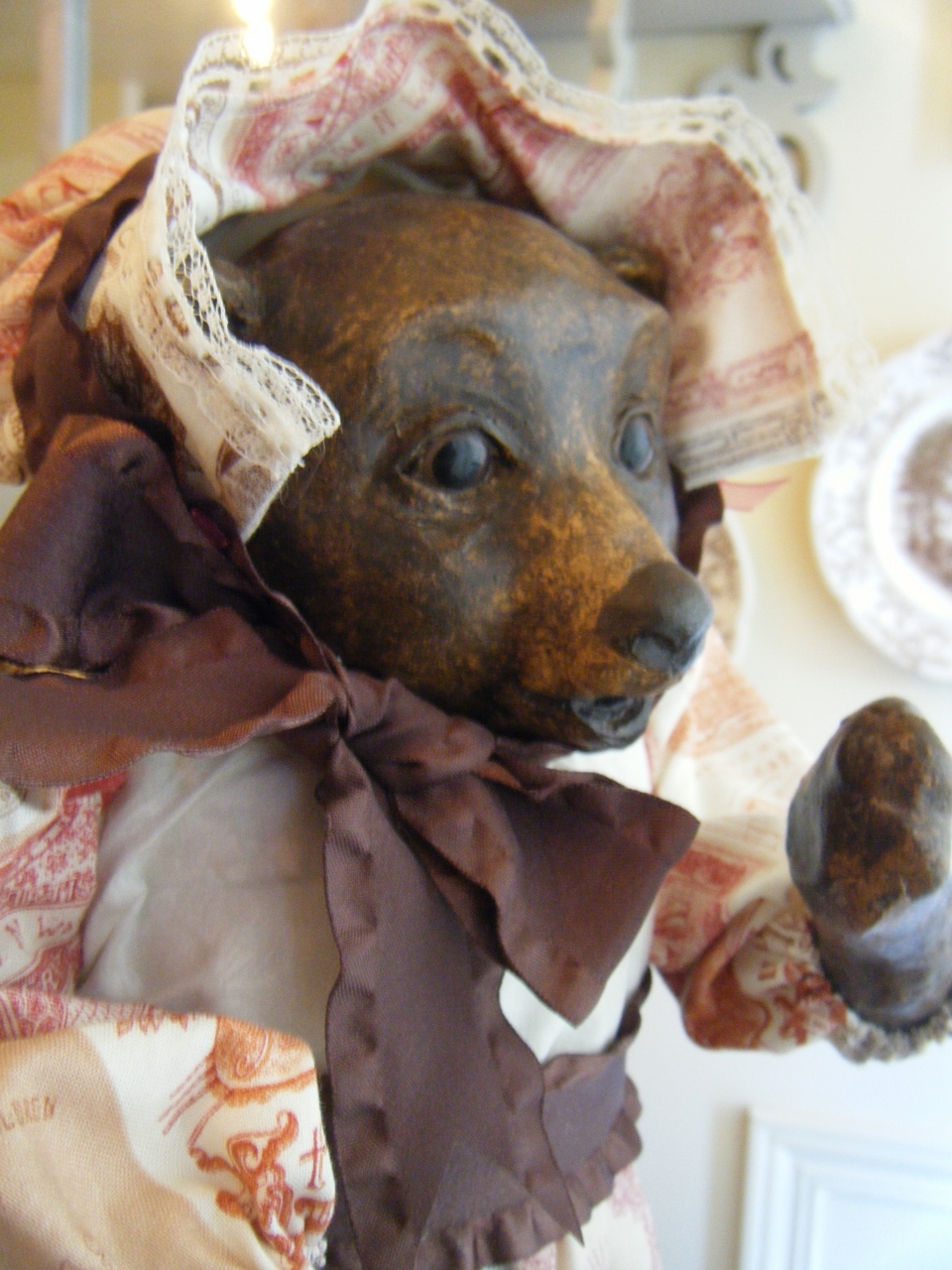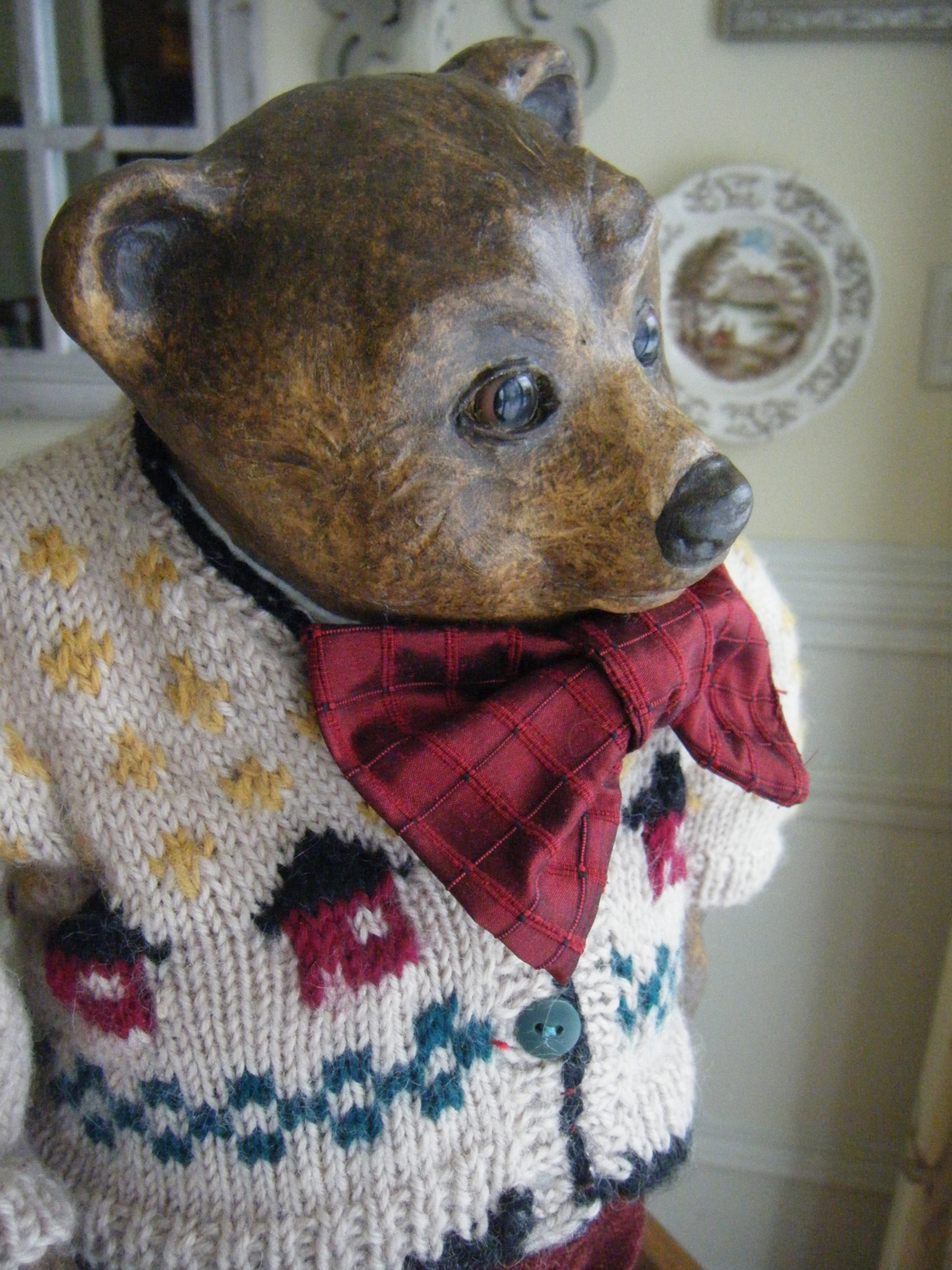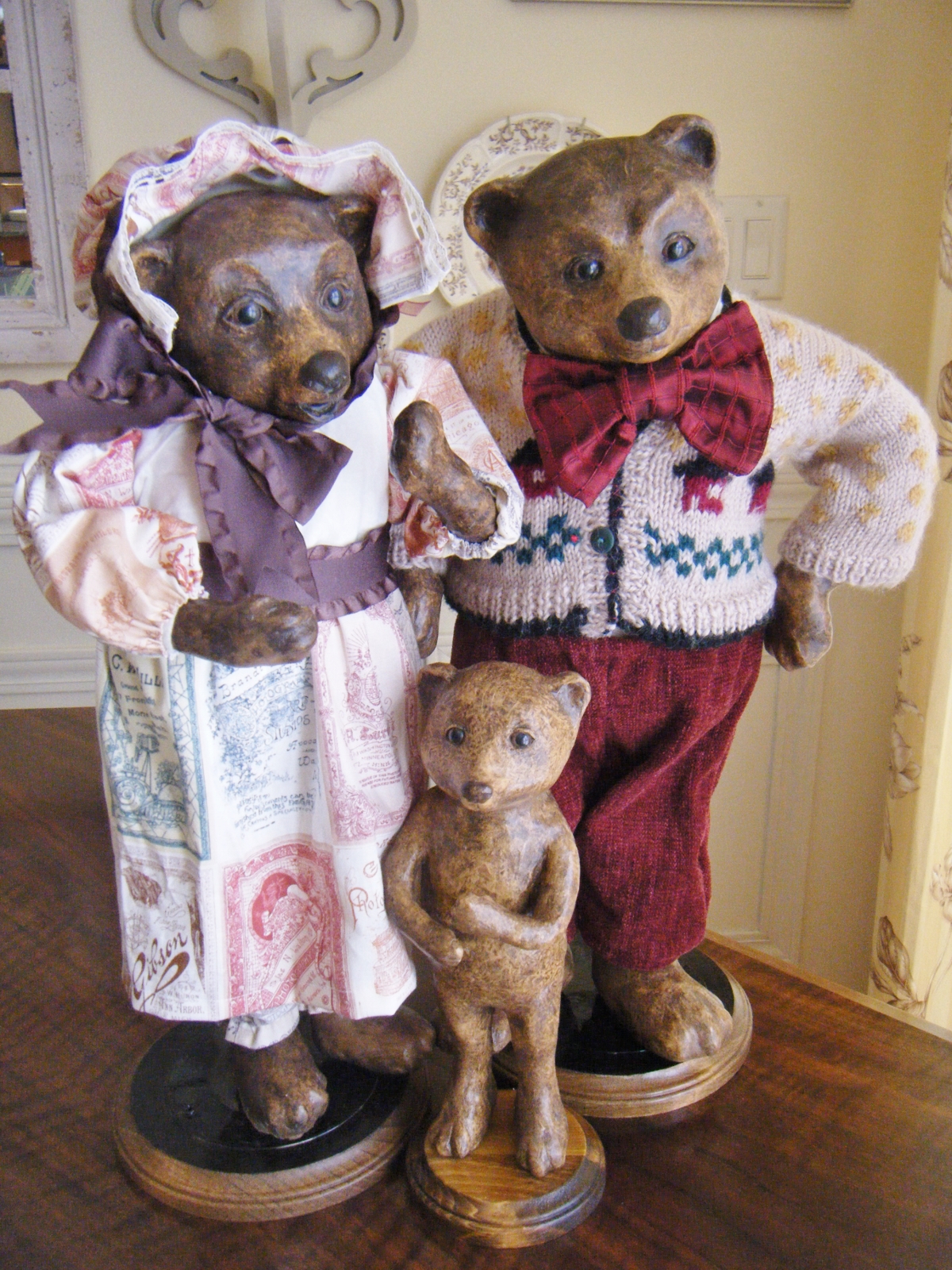 Goldie is 16" tall, Resin (LE of (100) total) OOAK dressed.
Bears are One of a kind sculpted in Paper Clay.
Papa Bear is 19" tall and is wearing dark red velour pants, sweater and red bow tie.
Mamma Bear is 17" tall is wearing antique style print fabric-- dress, under bloomers, and matching hat.
Baby Bear is 10" tall. He will be getting a bow tie in red, like papa bear.
Listing is for Doll and 3 bears. Accessories include handmade wood bed (painted and antiqued, varnished)
Bed linens (mattress, 2 pillows, top sheet trimmed in lace). All handmade.
Doll hand-sculpted original and cast in resin, Doll includes mohair wig, pretty blue eyes (glass)
white print cotton dress and socks. Any questions please feel free to email me.