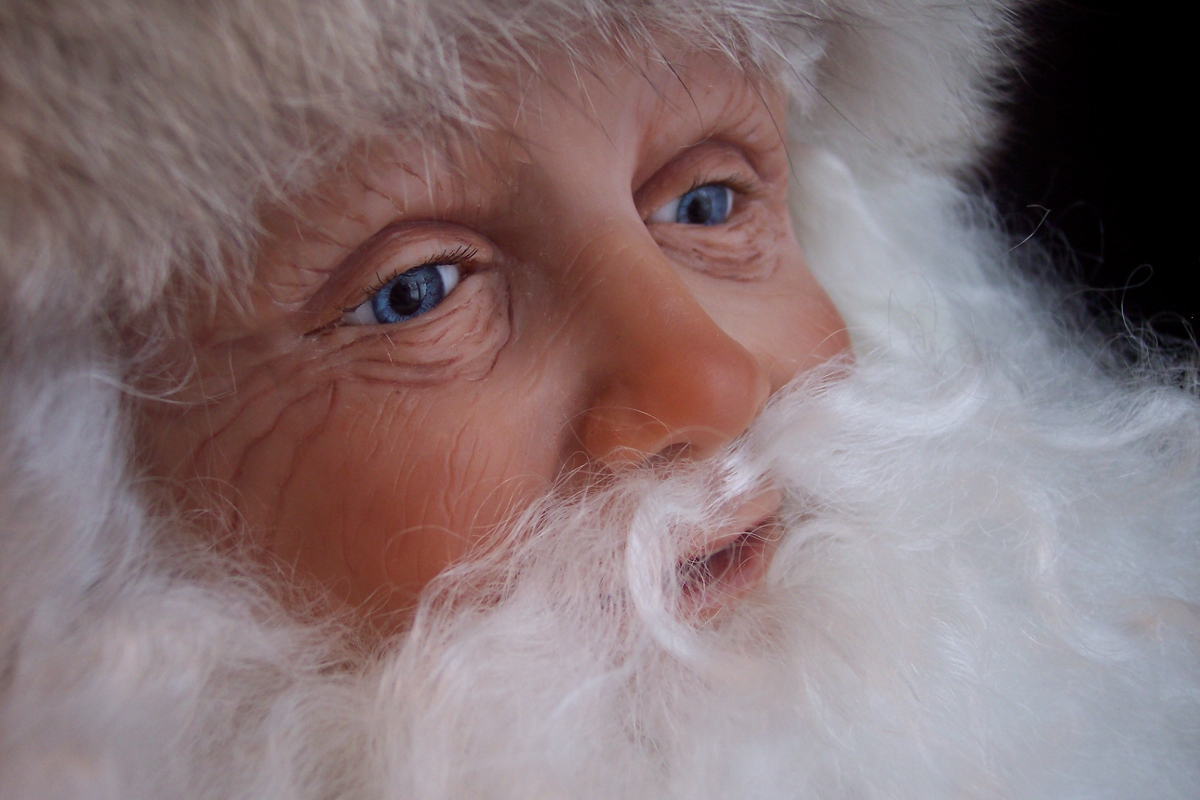 Doll Artists
Mary Bauman--Visions of an Olde Friend
One of a kind Santa's and Art dolls hand sculpted by my sister, Mary Bauman. Mary creates beautiful Santa's using new & vintage fabrics, and unique accessories. Our Santa's have been featured together in the 2004 Better Homes and Gardens Santa Claus collection book vol 6.
Christmas lady by artist Nancy Malay.
Beautiful Handcrafted Snowmen, Santa's and Victorian Christmas Stockings, all created entirely by me! I hope this unique collection will fill your home with Christmas cheer and make memorable gifts for your family and friends.
Jack Johnston teaching seminars and workshops around the nation using Prosculpt polymer clay. He has written five books and produced nine videos on making dolls in polymer clay. Jack is now beginning Online One of a kind doll making courses.
Join the dollmakers list: intended to promote discussions between dollmakers. You can feel free to discuss any aspects of making, costuming and selling dolls here. Also cloth, porcelain, the new clays and any other material. Share information about doll shows, web sites, galleries, books, techniques.
Jill Ball is well-know for her award winning Santa's, Appalachian Folk and animal representations in polymer clay. Amazing life-like details hand crafted into each clay figure will capture your attention. All costuming is designed & sewn by Jill.
Doll Designs - Original Artist Dolls and Resources
Original designer dolls by Michelle Lightner, sculpted in clay and cast in porcelain. LOTS of resources for the dollmaker. Comparison shop for dolls and collectibles.
Holly Thompson is a jewelry-maker and collector/creator of one-of-a-kind art dolls, as well as a dealer of Masterpiece soft-glass eyes and Hen House Santas. Holly's passion for Christmas has resulted in a wonderful collection of Santas, elves, angels and fairies from some of the most talented artists in the world...
Carving Artists
Individually hand carved wooden Santa's. Original designs such as skydiving Santa's make them unique additions to your Christmas collectibles. All are One-of-a-Kind.
Unique Collectibles
Beautiful collectable sleigh reproductions of Early American museum quality one third scale model miniature horse drawn sleighs. Ideal for collectors of antique santa dolls and Christmas item collectors.