Index Home Available dolls Gallery 1 Gallery 2
Gallery 3 Gallery 4 Life Size Doll Gallery Commissions
Testimonials Archives Shows Articles Teach the Children Links
"Stockings & Strings"
Pleas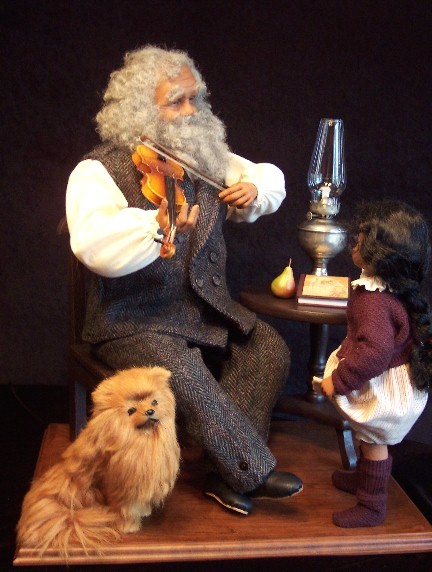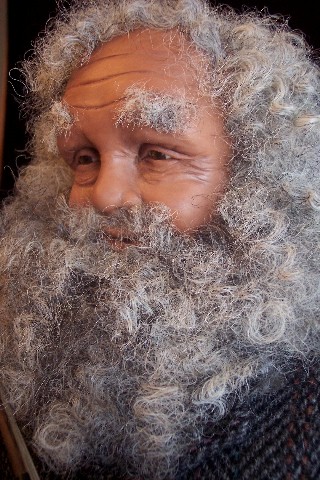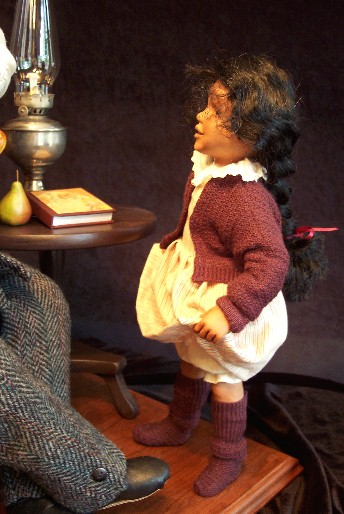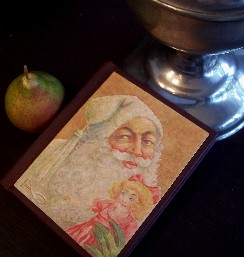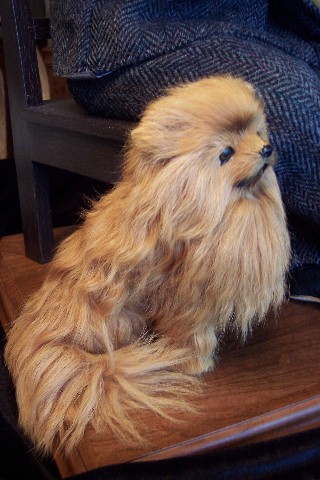 This is a One of a kind Vignette with Ethnic Santa & little girl. Wood base is 16" x 19" and is solid wood, with a cherry finish. Santa is approx. 22" tall in seated position. Little "Anna" is approx. 15" standing. Santa has gentle brown eyes made of glass, and salt & pepper wool bearding. His suit is done in a gray wool blend with an off white shirt under his vest. Santa also has hand-sculpted boots covered in black leather. Anna wears a long braided black wig and she has soft brown eyes, also glass. Her dress is cotton wine & ivory pin stripe over ivory bloomers. She also wears a wine color sweater and matching stockings.
Accessories include Santa's violin & bow, chair, round table, silver oil lamp, book, and small fur covered dog.

Seen with the heart-Karen Vander Logt
website & photos artist copyrighted 1999-2006