"Doll Gallery"
Index Home Available dolls Gallery 1 Gallery 2
Gallery 3 Gallery 4 Life Size Doll Gallery Commissions
Testimonials Archives Shows Articles Teach the Children Links
"Tea Party"
available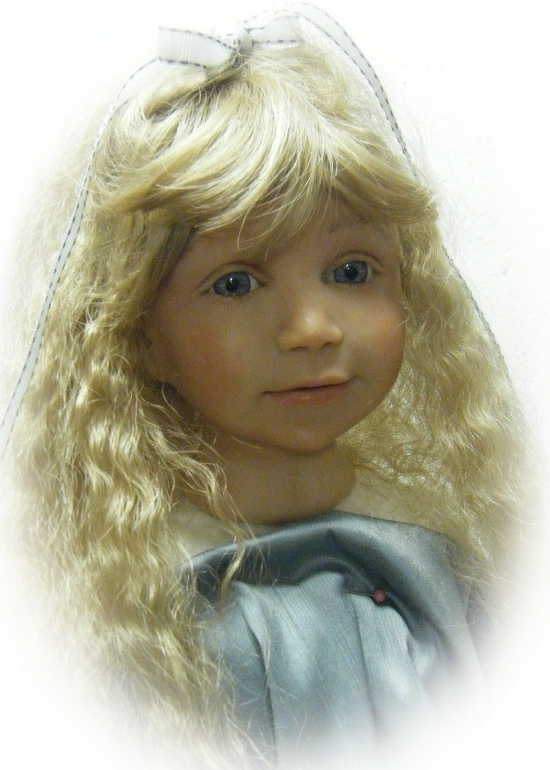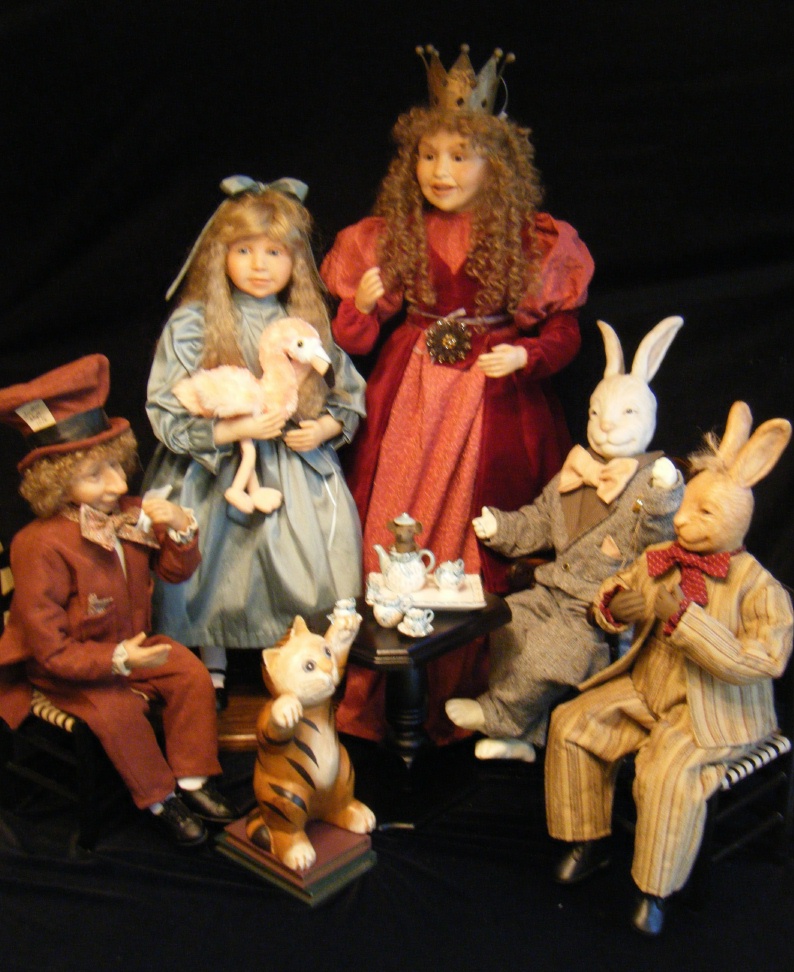 "Girl in Silk" sold
This One of a kind young girl is approx. 17" tall. Her head, arms, legs & feet are all hand-sculpted and took many hours to sculpt with prosculpt polymer clay. Her soft features include very faint freckles. She has green glass eyes, and a light brown human hair wig. Her body is made with a handmade wire armature, her bottom is weighted and all covered with poly batting and cloth body suit --all handmade. Her dress is made of silk (antique gold) with sparse velour flowers. Dress has gold braid trim at the neckline. She sits in a wicker chair painted in butter pecan. The little bear she holds is also a One of a kind.This bear is from Australia and is made of well-loved mohair by (unknown) bear artist.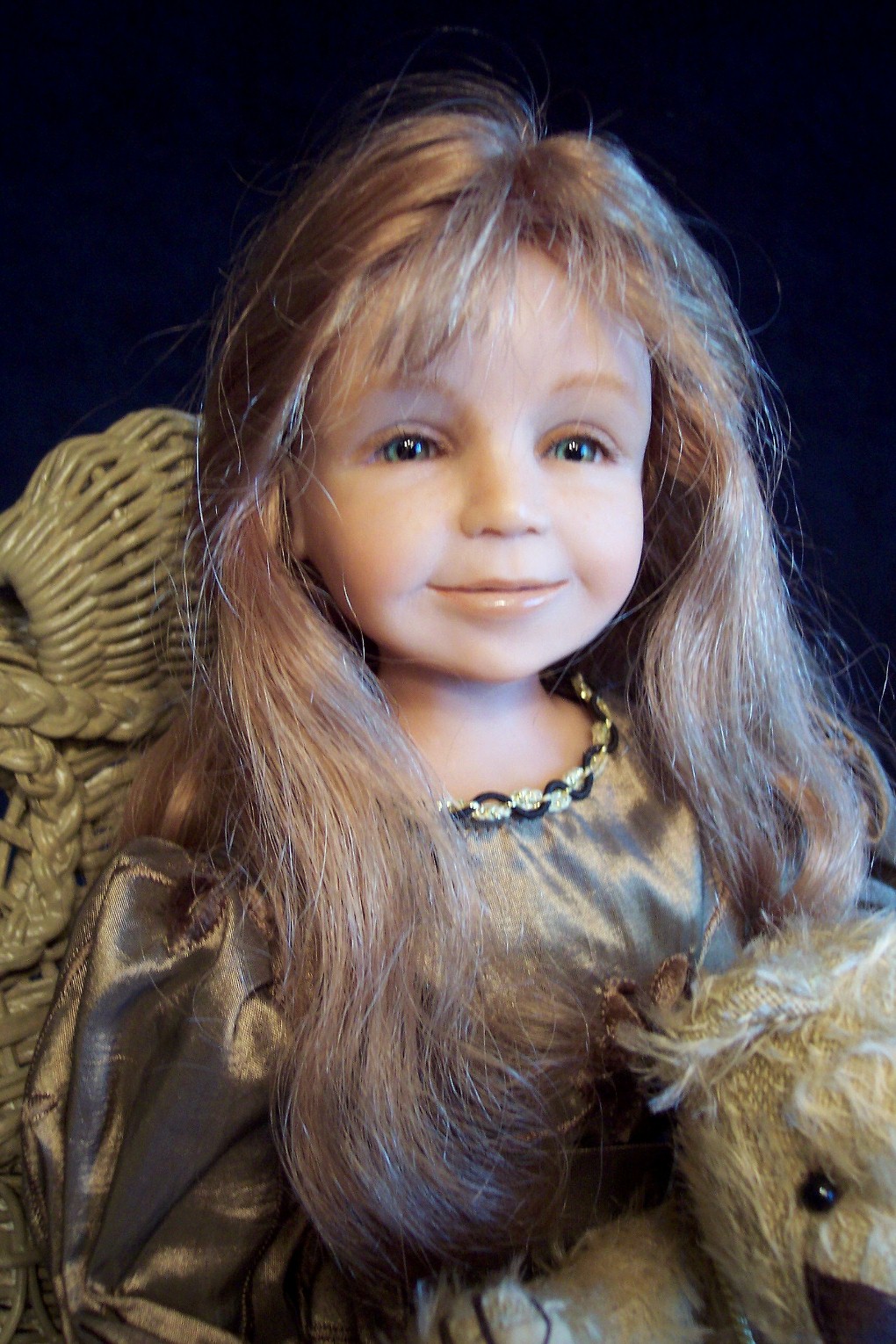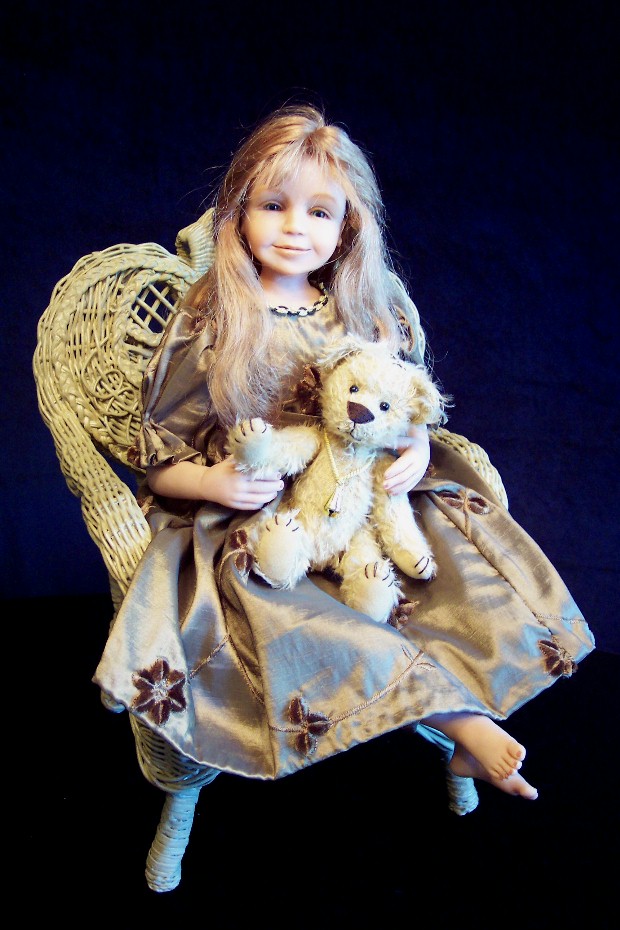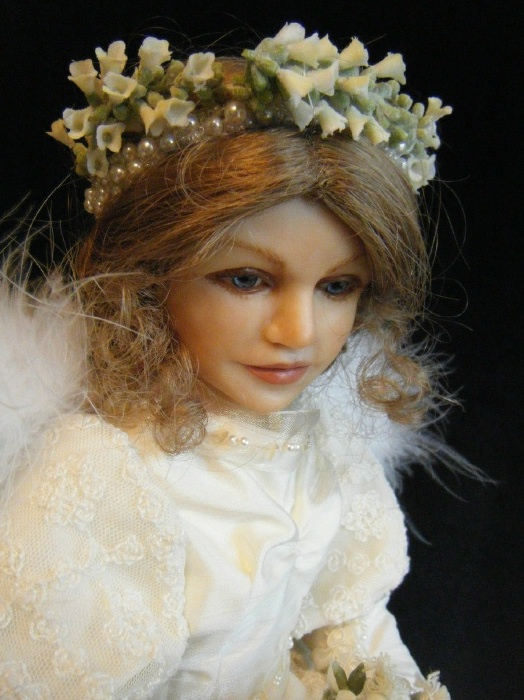 "Angel" available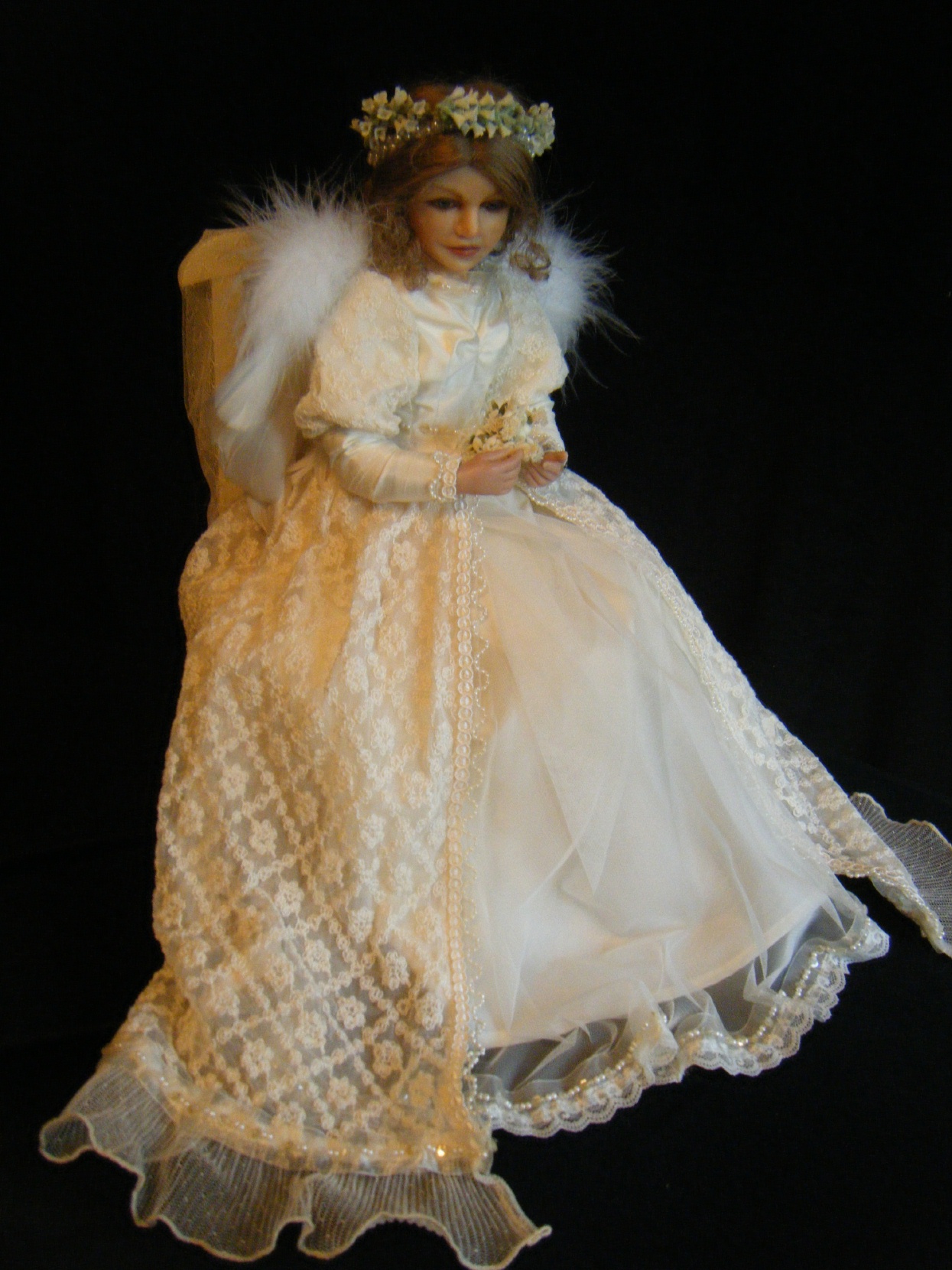 "Countess" available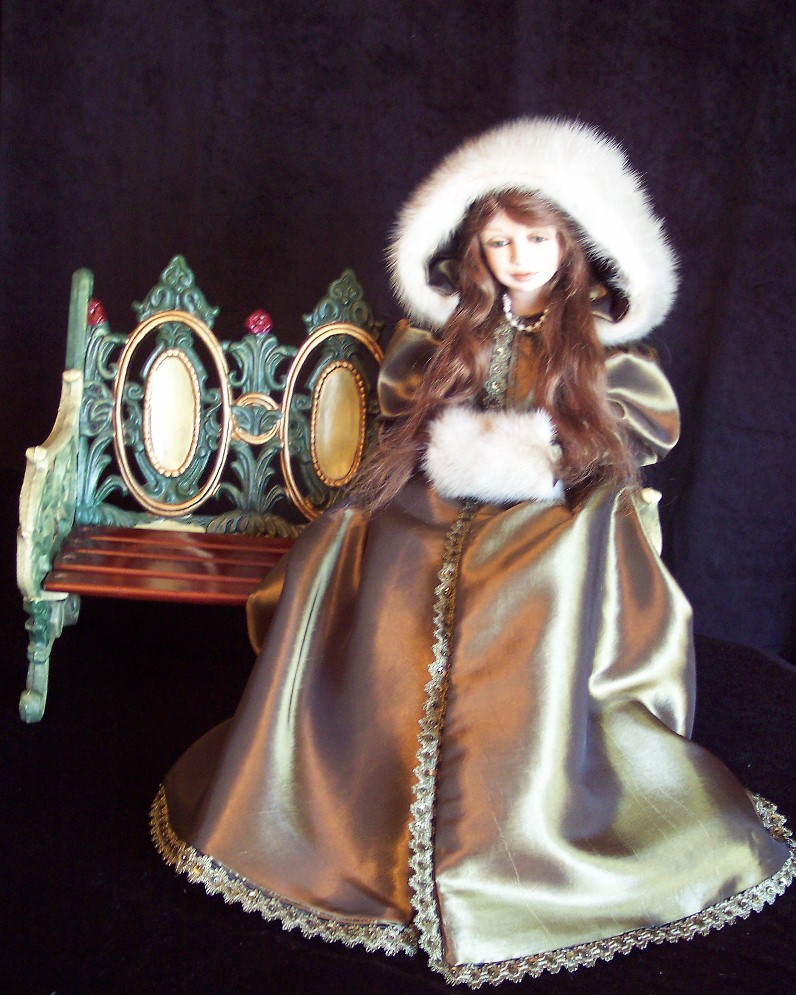 Seen with the heart-Karen Vander Logt
website & photos artist copyrighted 1999-2011