Welcome...
Karen is self taught in doll art, and has been creating original figurative sculptures since 1999. She works with polymer clay and hand-sculpts each doll without using any molds. The doll begins with a foil head armature; then, clay is applied, building out the facial features. Karen makes her dolls from start to finish, doing all of her own sewing without the use of patterns.
Her Santa's have been featured in the 2004 Better Homes and Gardens Santa Collections book Volume 6. Doll photos have also been in Early American Life Magazine, Doll Reader, Dolls magazine, Contemporary Doll Collector. Karen was very honored to be listed as one of this Country's top Artisans and will be listed in the 2009, 2010, and 2011 Directory of Traditional American Crafts Holiday issue of Early American Life. Being listed in the Directory is an honor given only to a handful of artisans. This award singles out their work as some of the best produced in America today.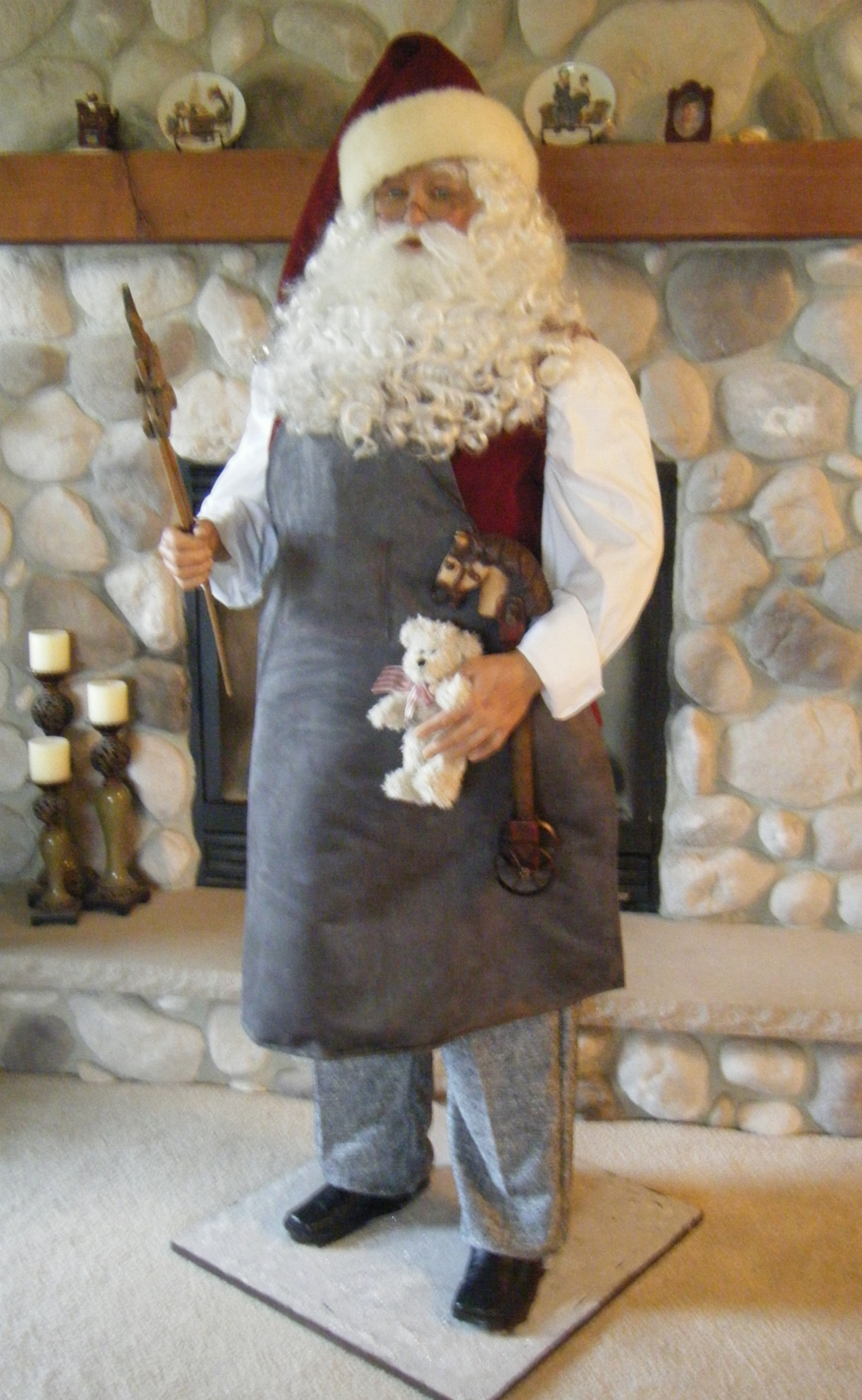 Life Size Santa above Norman Rockwell Style
called "Santa's Workshop" SOLD
Cover 2004
Better Homes & Garden Santa
Collection book.
Mary and Karen
My sister Mary and I were both very excited to have our Santa's included in the 2004 Better Homes & Gardens Santa Collection book.
Mary makes her own One of a kind Santa's,
Please Visit my Sister Mary Bauman's website to see Mary's BEAUTIFUL Santa's.
Click on this link Mary Bauman Artdolls