"Victorian Santa" 38" tall OOAK
Available
Head and hands are hand-sculpted
Many hours went in to this One of a kind Father Christmas.
His head and hands are handsculpted in super sculpey clay, with German blown green eyes.His long flowing burgundy quilted coat, hood, and cape are with are all trimmed with deep brownish/black faux fur. Hood is trimmed with Vintage black fox fur.Under-gown is made of a burgundy silk fabric. Coat also has a pretty scroll stitching design throughout the fabric. He has silk pants under his gown and black boots. Santa's accessories include a floral filled Tussie mussie in a rich tapestry.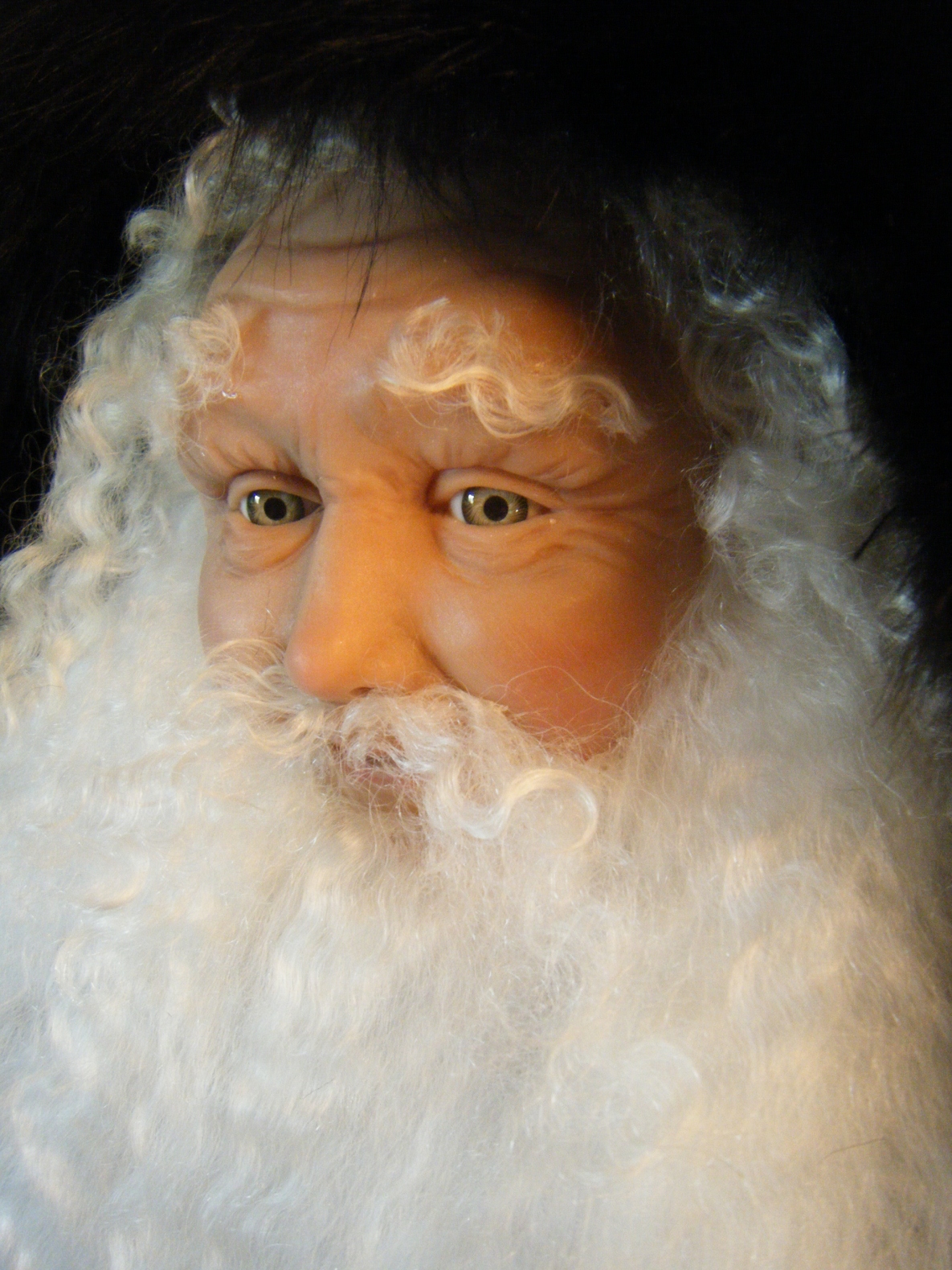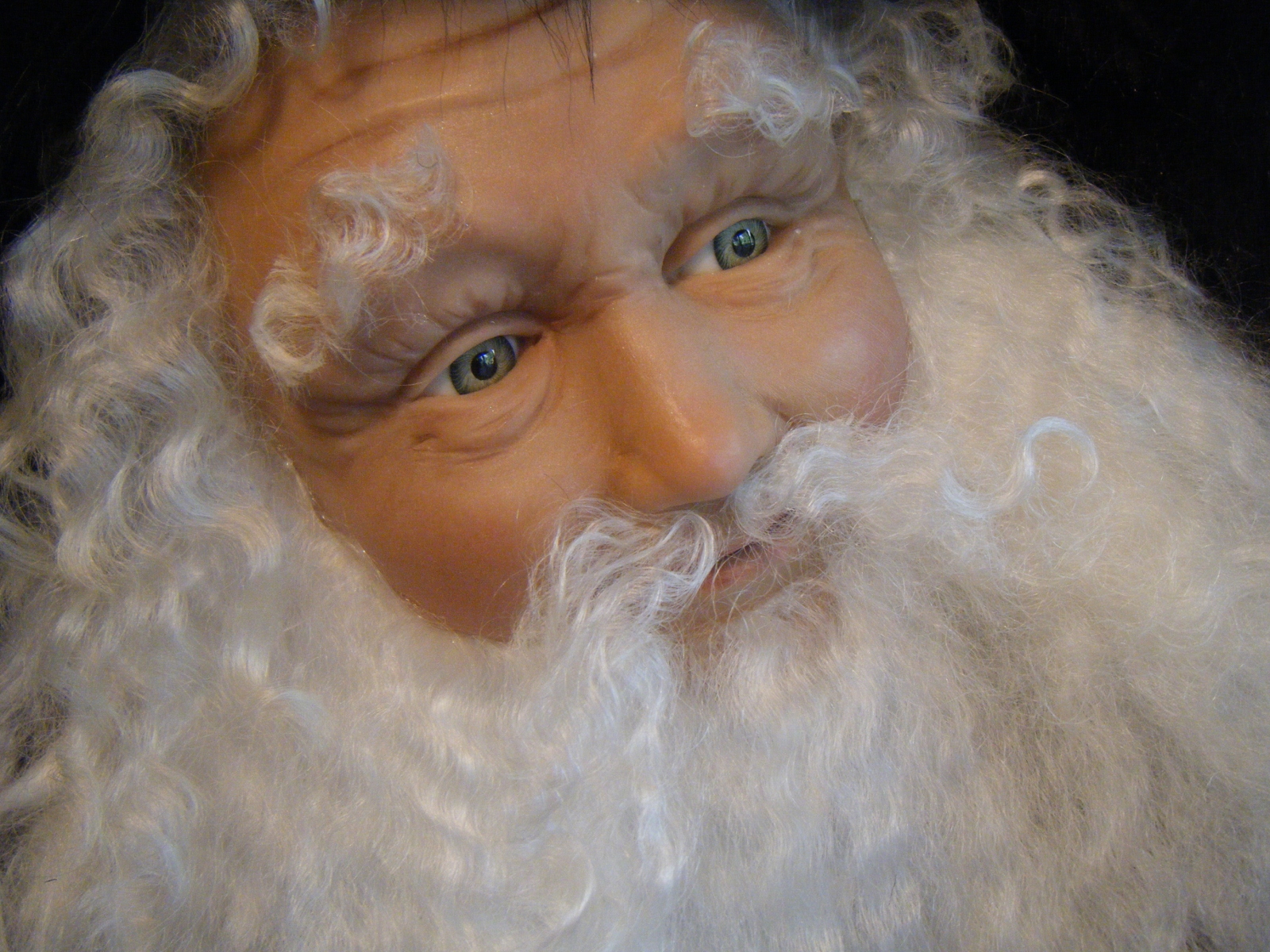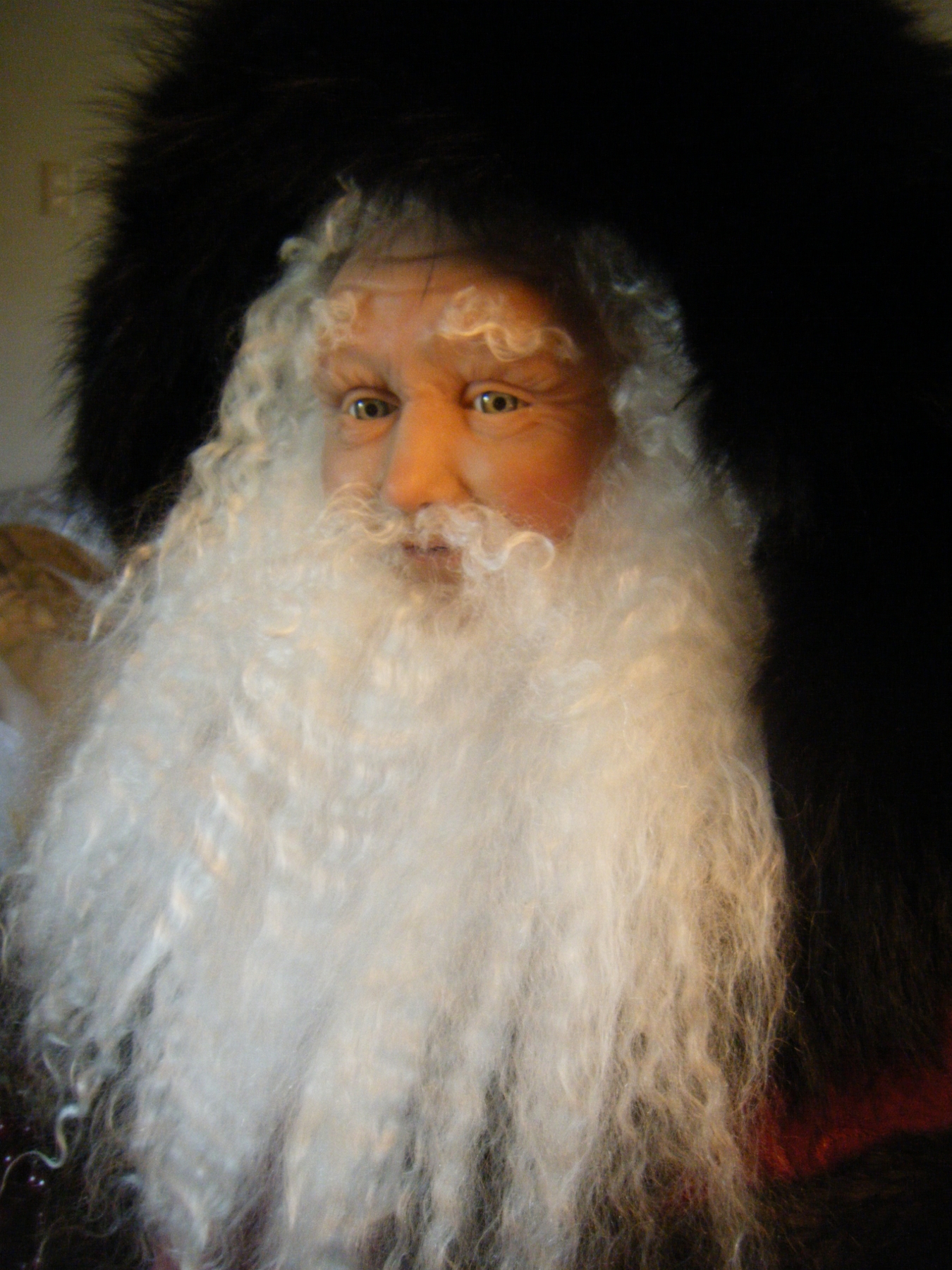 NEW... SOLD
"Santa's Workshop" (Life Size) 5 foot 6" tall.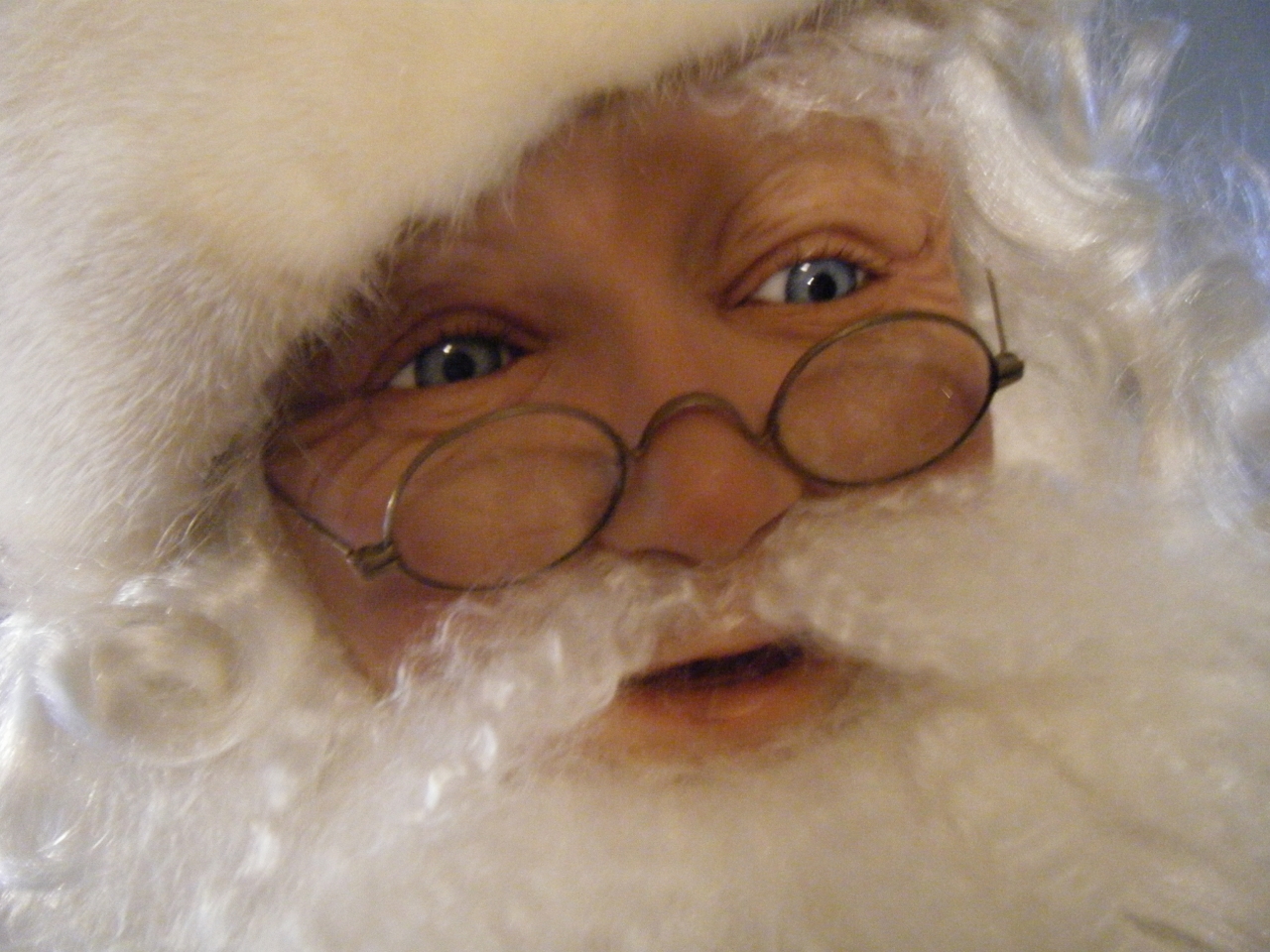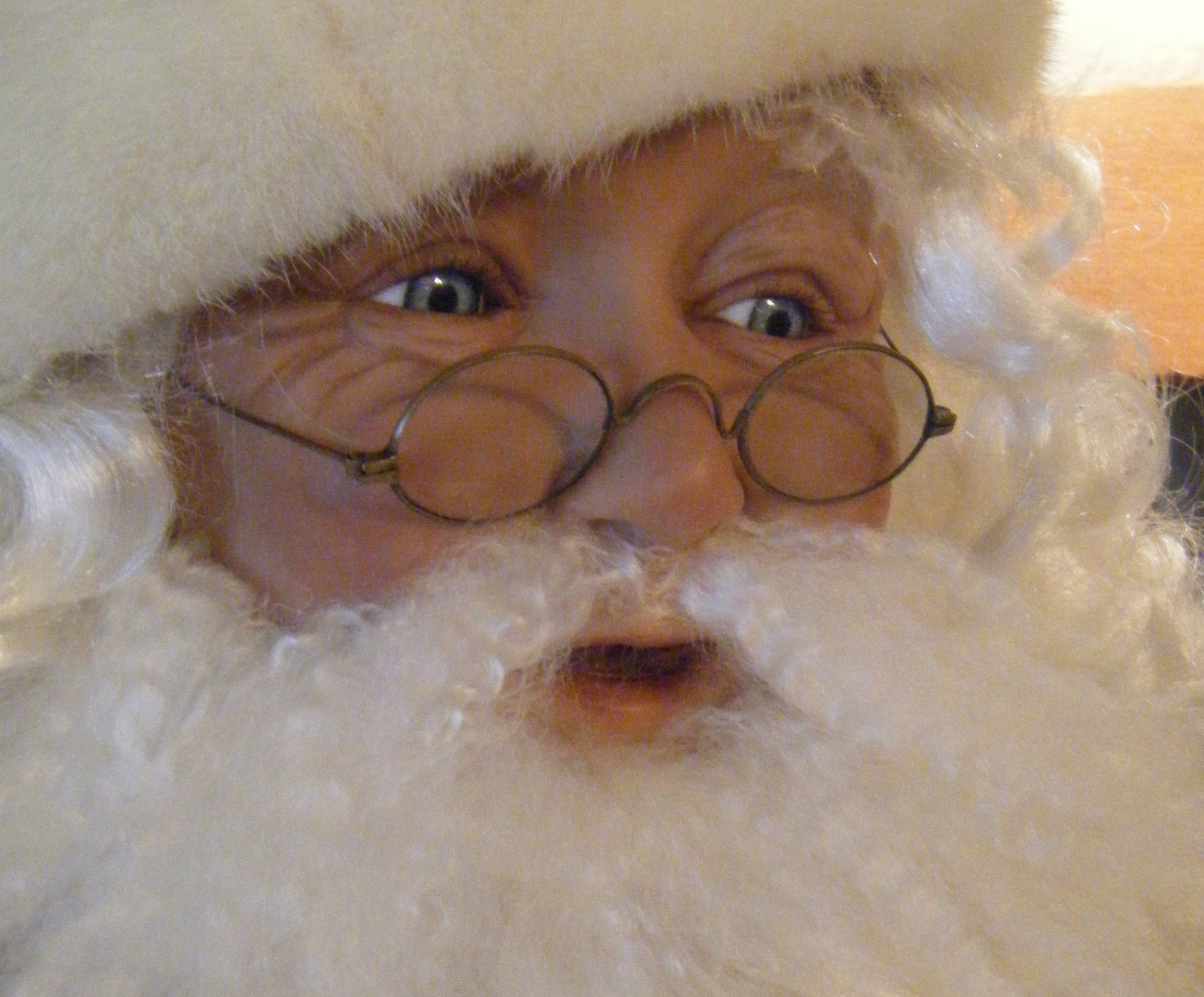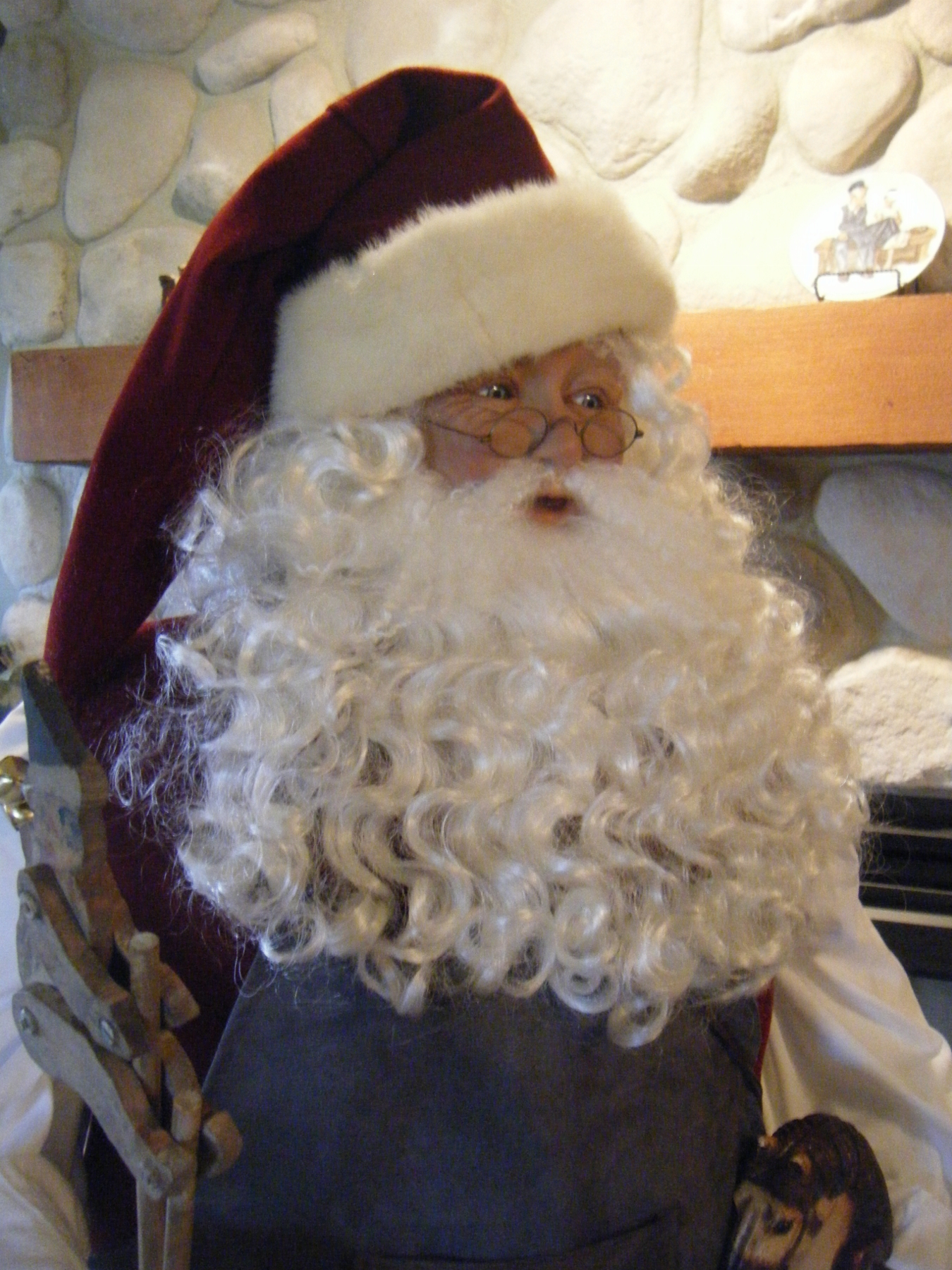 NEW... SOLD
"True Love" Santa and Mrs. Claus
"Treats for All" SOLD
This Santa is currently in Early American Life magazine holiday directory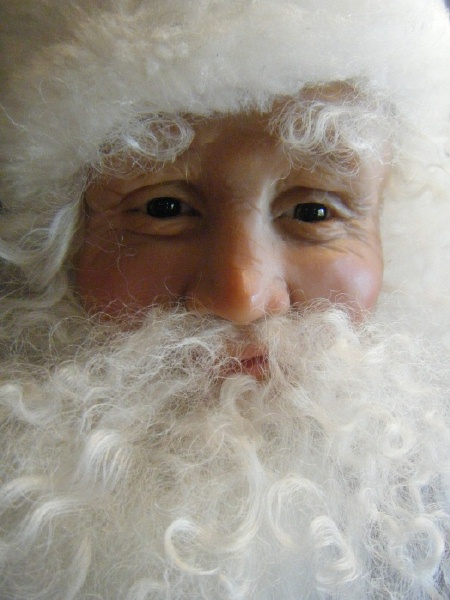 "Santa and Jax"
NEW SOLD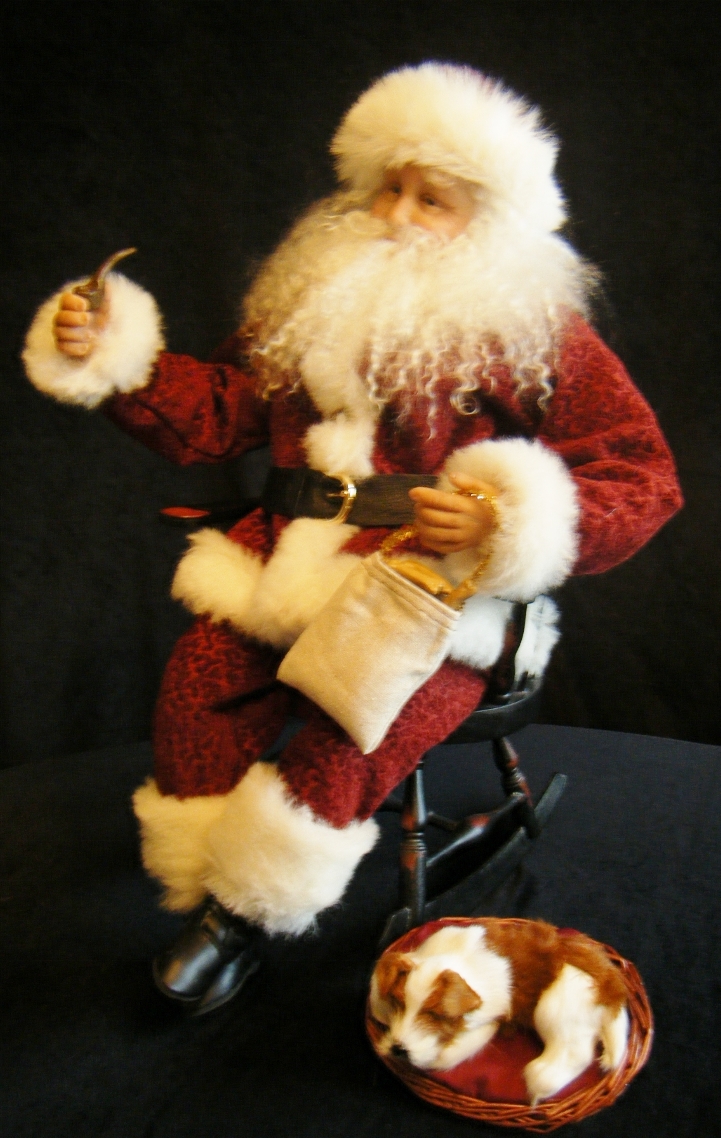 "Around the World"
Life size OOAK Santa
On Hold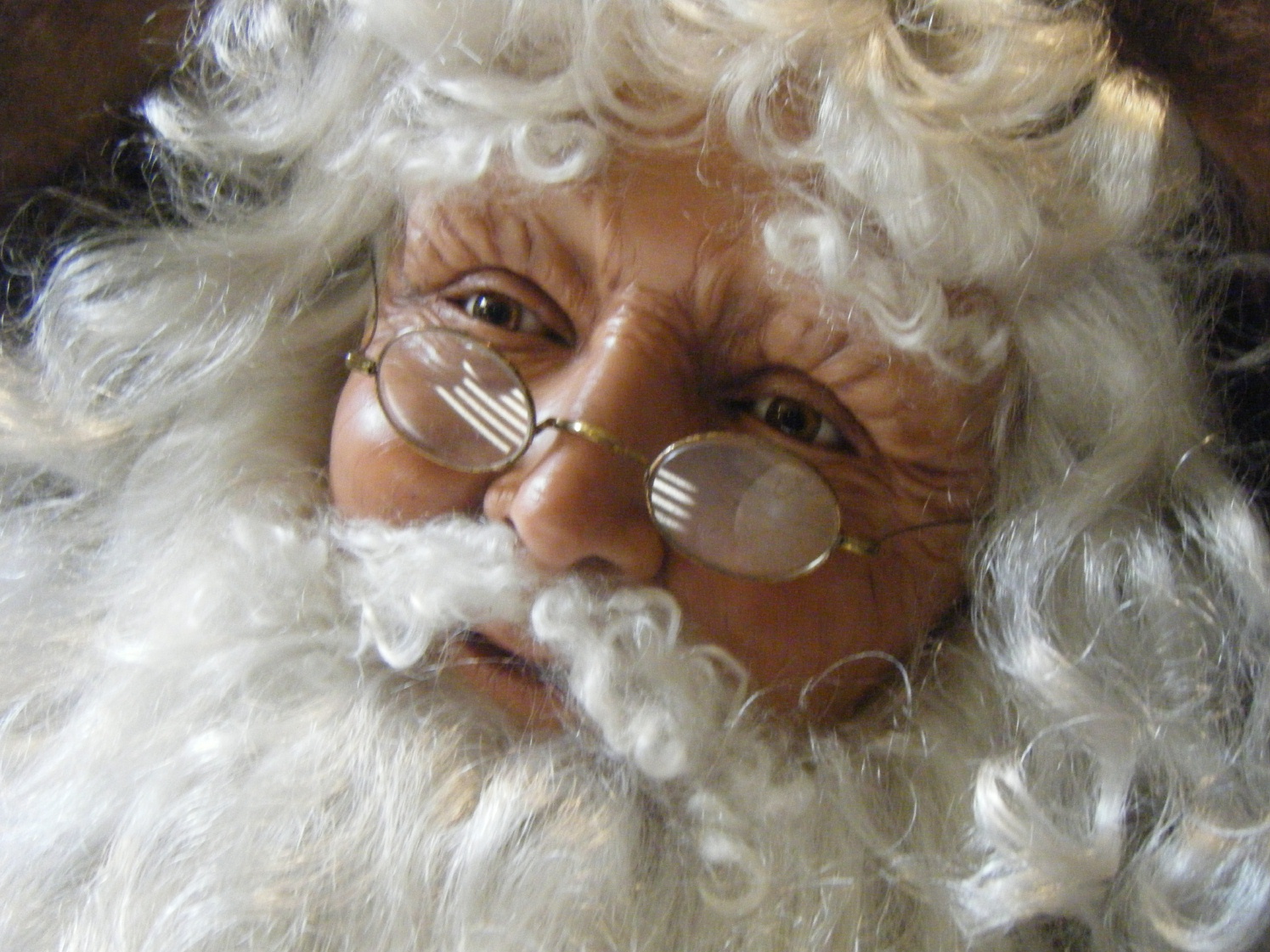 "Matilda Mae" Life Size OOAK Witch
Available
"Tea Party" OOAK Alice Doll Set
Available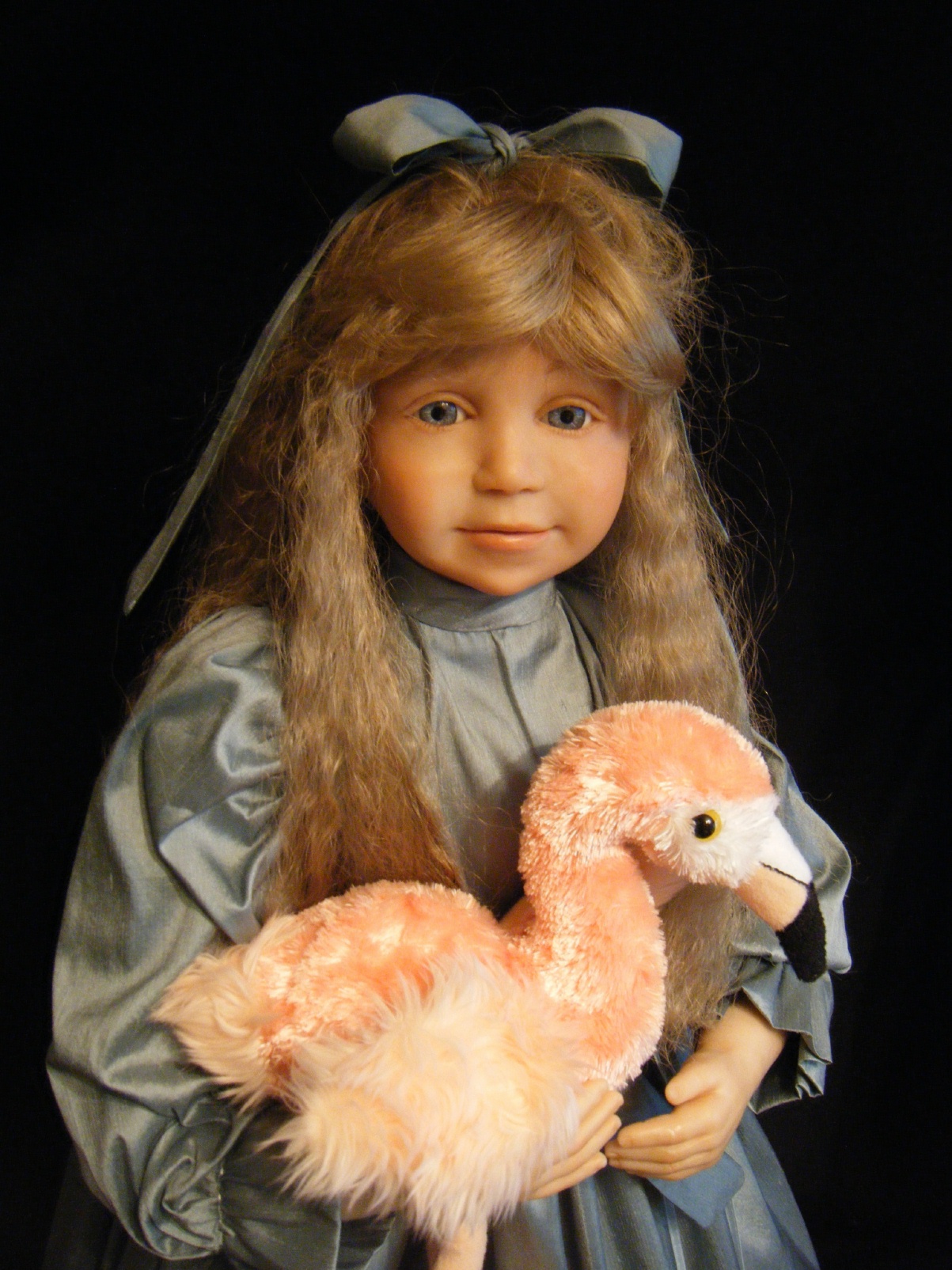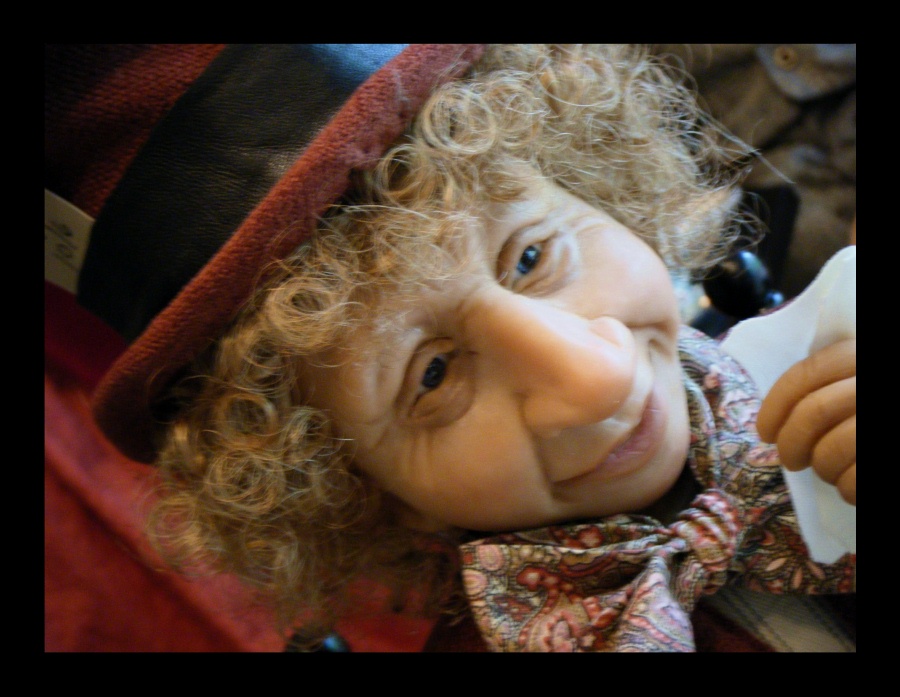 "Angel" SOLD
OOAK 18" seated Angel doll