"Victorian Rose"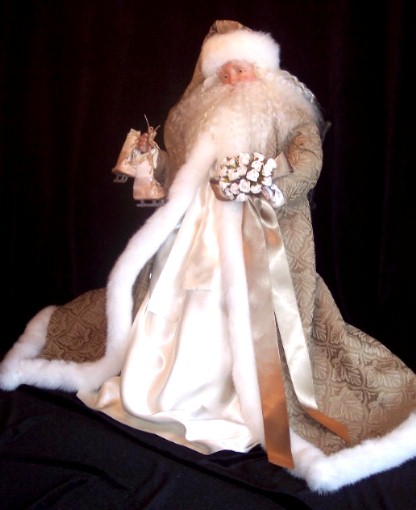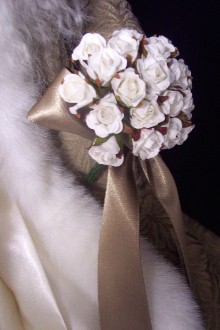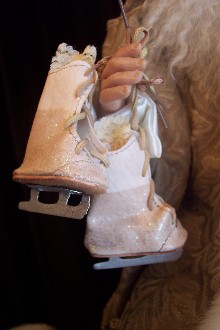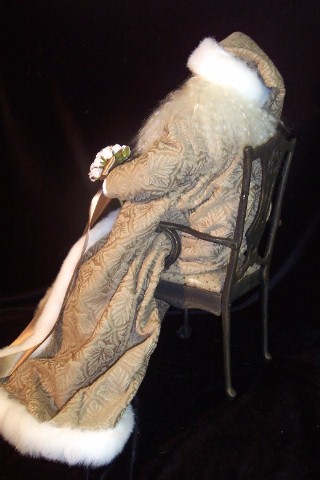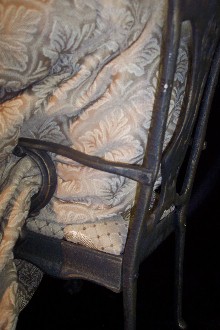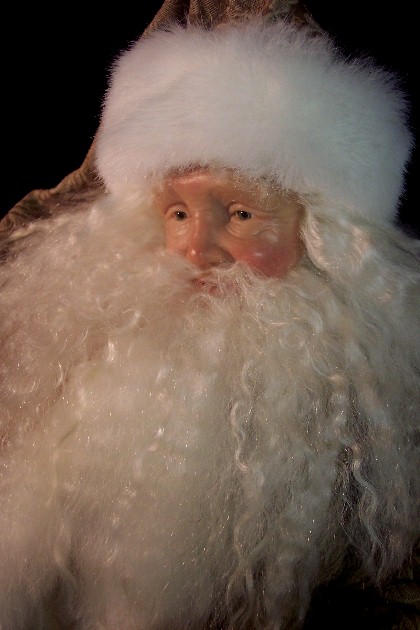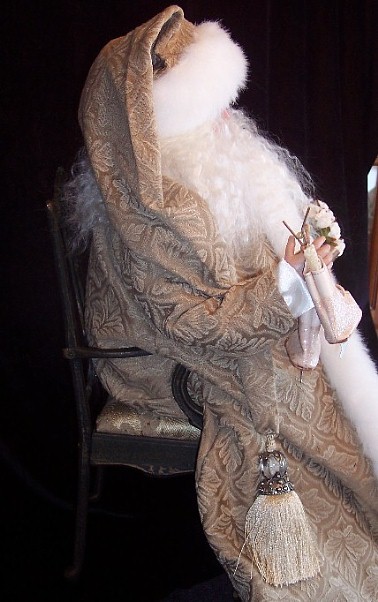 This is a One of a kind Victorian style Santa is approx. 23" seated.
He is seated in a pretty Chippendale style--cast iron chair with upholstered seat.
Santa has soft blue eyes made of glass, and a angora white mohair beard. His long coat, pants & hat are done in a taupe damask fabric trimmed with white faux fur. His long matching hat has a large ornate tassel. Santa also has boots that are a tan faux suede. His long under-dress is belted and done in off-white satin. Accessories include his chair, white rose bouquet with long satin ribbon, and pair of ivory skates.

Home Santa Gallery Santa Gallery 2 Santa Gallery 3
Santa Gallery 4 Doll Gallery Victorian Stockings
Testimonials Archive Archive 2 Archives 3 Articles
Teach the Children Links Ordering Contact

Seen with the heart-Karen Vander Logt
website & photos artist copyrighted 1999-2006